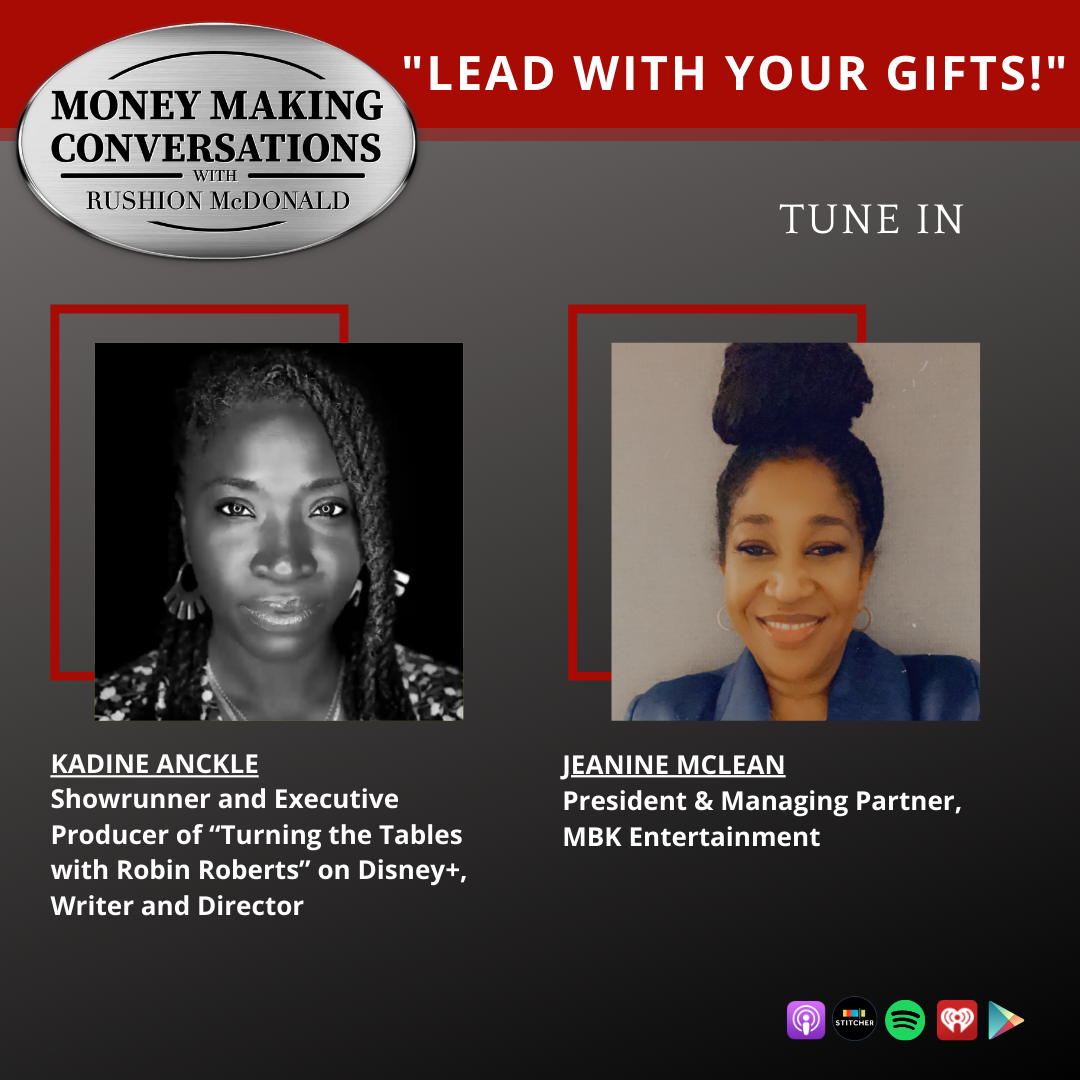 Rushion McDonald talks to Kadine Anckle, showrunner on series "Most Expensivest," "Project Runway," MTV's "Promposal" and "Skin Wars." Currently Writer, Director, Showrunner & Executive Producer of "Turning the Tables with Robin Roberts" on Disney+.
Rushion McDonald talks to Jeanine McLean about taking an artist from obscurity to fame first with Alicia Keys, Elle Varner now H.E.R. President & Managing Partner of MBK Entertainment.
The Money Making Conversations talk show is about entrepreneurship and entertainment. The interviews give the consumer and business owners access to Celebrities, CEOs, Entrepreneurs, and Industry Decision Makers. They provide relatable information to the listener about career and financial planning, entrepreneurship, motivation, leadership, overcoming the odds, and how to live a balanced life. Listen to Money Making Conversations on Apple Podcasts, iHeartRadio, Stitcher, Spreaker, Spotify, Castbox, and more.
Rushion McDonald is a two-time Emmy Award-winning and three-time NAACP Image Award-winning television and film, producer. He is a sitcom writer, social media influencer, brand architect, entrepreneur, and award-winning baker.​
https://www.moneymakingconversations.com
https://www.youtube.com/MoneyMakingConversations
https://www.facebook.com/MoneyMakingConversations/
https://twitter.com/MoneyMakingConv