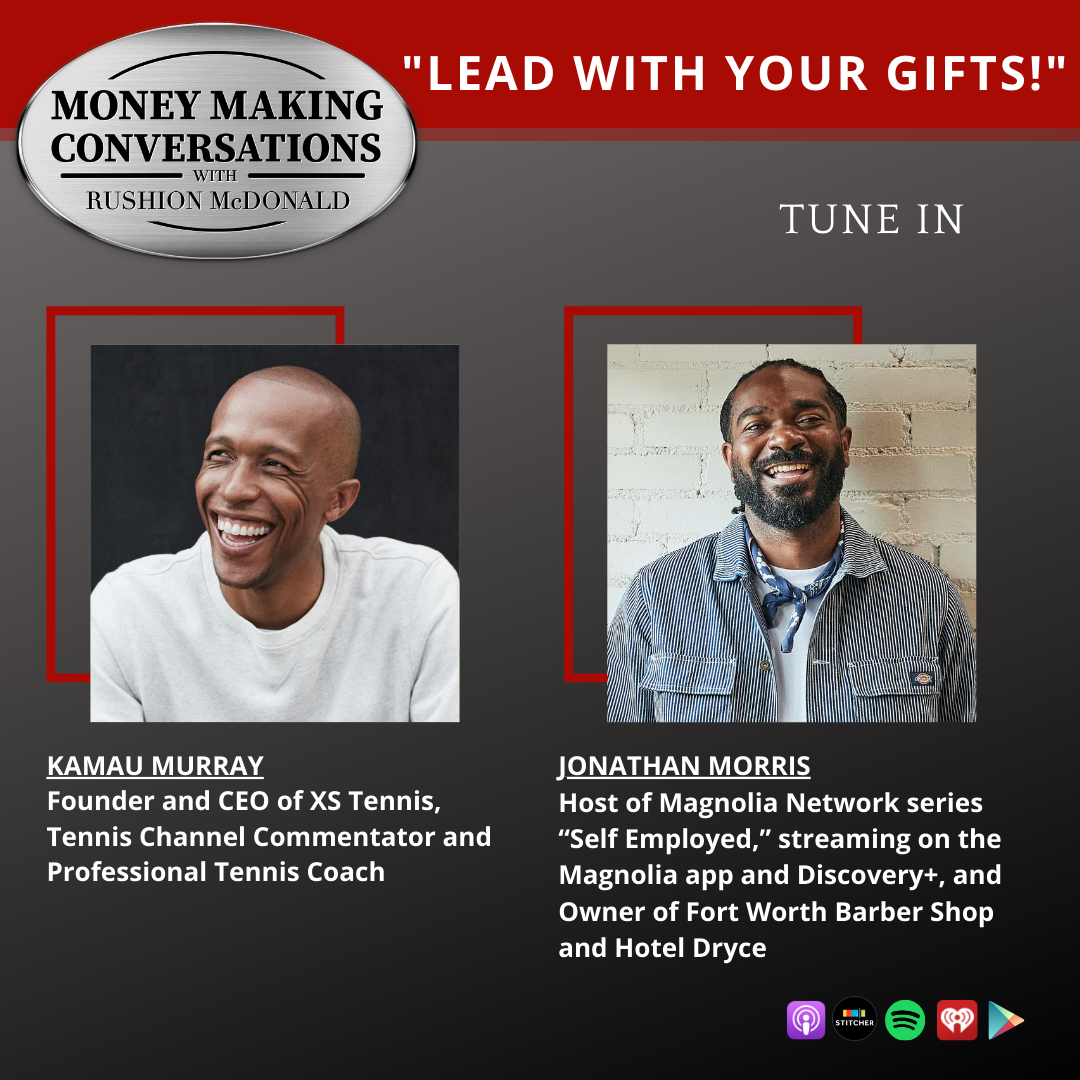 Rushion McDonald talks to Kamau Murray about using tennis to inspire people to achieve, built $16.9M Black-owned and operated tennis facility in Chicago, Tennis Channel Commentator, and Professional Tennis Coach.
Rushion McDonald talks to Jonathan Morris about the power of relationships that led to him hosting the Magnolia Network series "Self Employed," Owner of Fort Worth Barber Shop, and how a connection led to his partnership in Hotel Dryce.
The Money Making Conversations talk show is about entrepreneurship and entertainment. The interviews give the consumer and business owners access to Celebrities, CEOs, Entrepreneurs, and Industry Decision Makers. They provide relatable information to the listener about career and financial planning, entrepreneurship, motivation, leadership, overcoming the odds, and how to live a balanced life. Listen to Money Making Conversations on Apple Podcasts, iHeartRadio, Stitcher, Spreaker, Spotify, Castbox, and more.
Rushion McDonald is a two-time Emmy Award-winning and three-time NAACP Image Award-winning television and film, producer. He is a sitcom writer, social media influencer, brand architect, entrepreneur, and award-winning baker.​
https://www.moneymakingconversations.com
https://www.youtube.com/MoneyMakingConversations
https://www.facebook.com/MoneyMakingConversations/
https://twitter.com/MoneyMakingConv