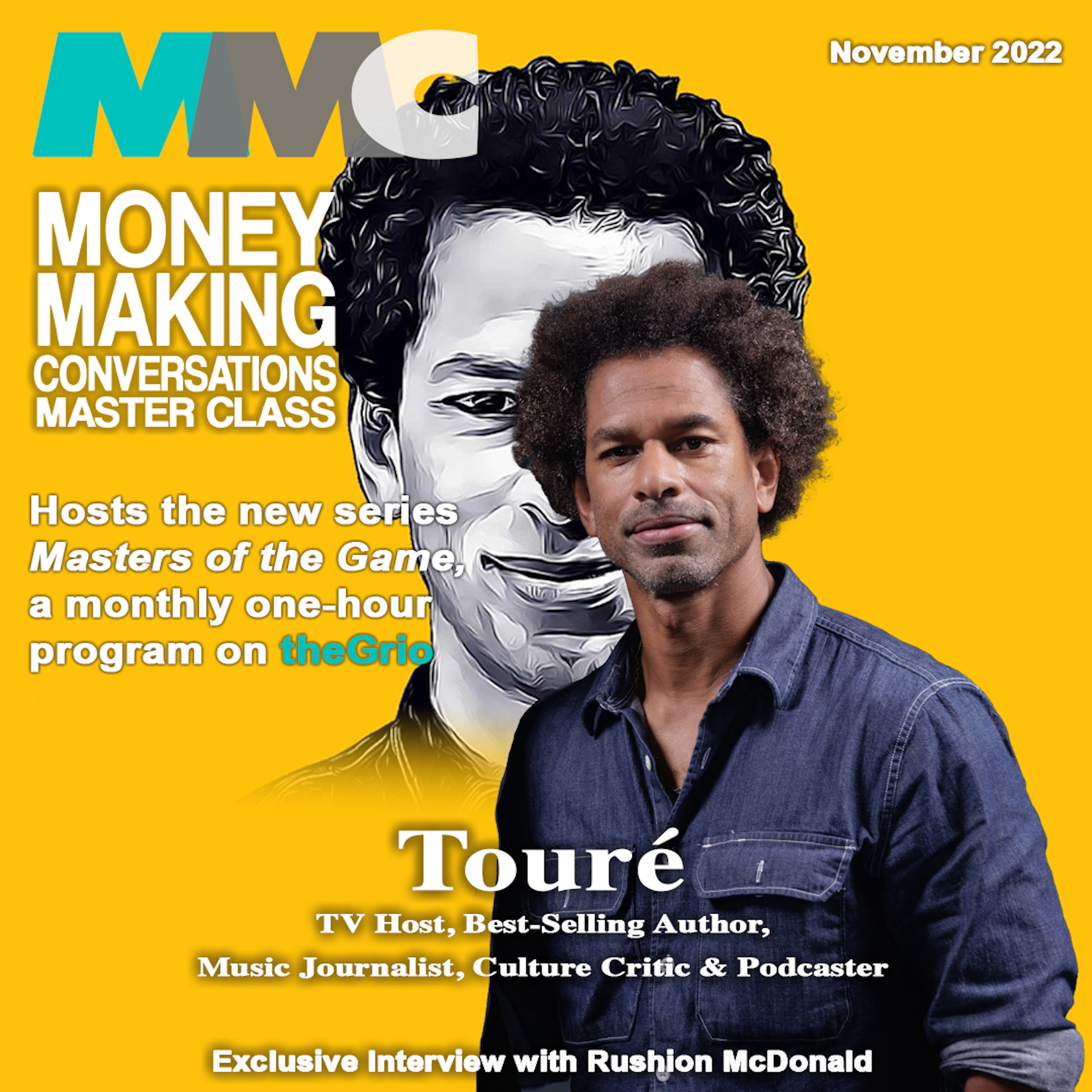 Touré visits Money Making Conversations Master Class to discuss his new show on the theGrio. He also gives great insight on interviewing techniques he utilizes.
Topics Covered
Touré, hosts the new series "Masters of the Game," a monthly one-hour program on theGrio.
The most interesting stories or takeaways from guests about their journeys and inspiration they offer.
Why he chose to go by one name.
More on Touré
A best selling author, writer, and podcaster, Touré is well known for his work on the Cycle on MSNBC, Hip Hop Shop on Fuse, the Black Carpet on BET, I'll Try Anything Once on Treasure HD, and Spoke N Heard on MTV, and as the first Pop Culture correspondent on CNN.
As host, in one-on-one interviews with living legends in an intimate setting, Touré and his special guests will discuss their crafts, brilliance, and roads to success on his new show, Masters of the Game on TheGrio. The first episode featured a deep dive with Frances Tiafoe, renowned tennis superstar and recent U.S. Open semi-finalist as well as Jennifer King, first Black woman to be a coach in the NFL (with the Washington Commanders). Future guests are iconic leaders in their fields, including Debbie Allen and Doc Rivers, among others. Each will share how they use their celebrity to support people in their respective communities to make a difference in the world, opening doors for others and offering opportunities.