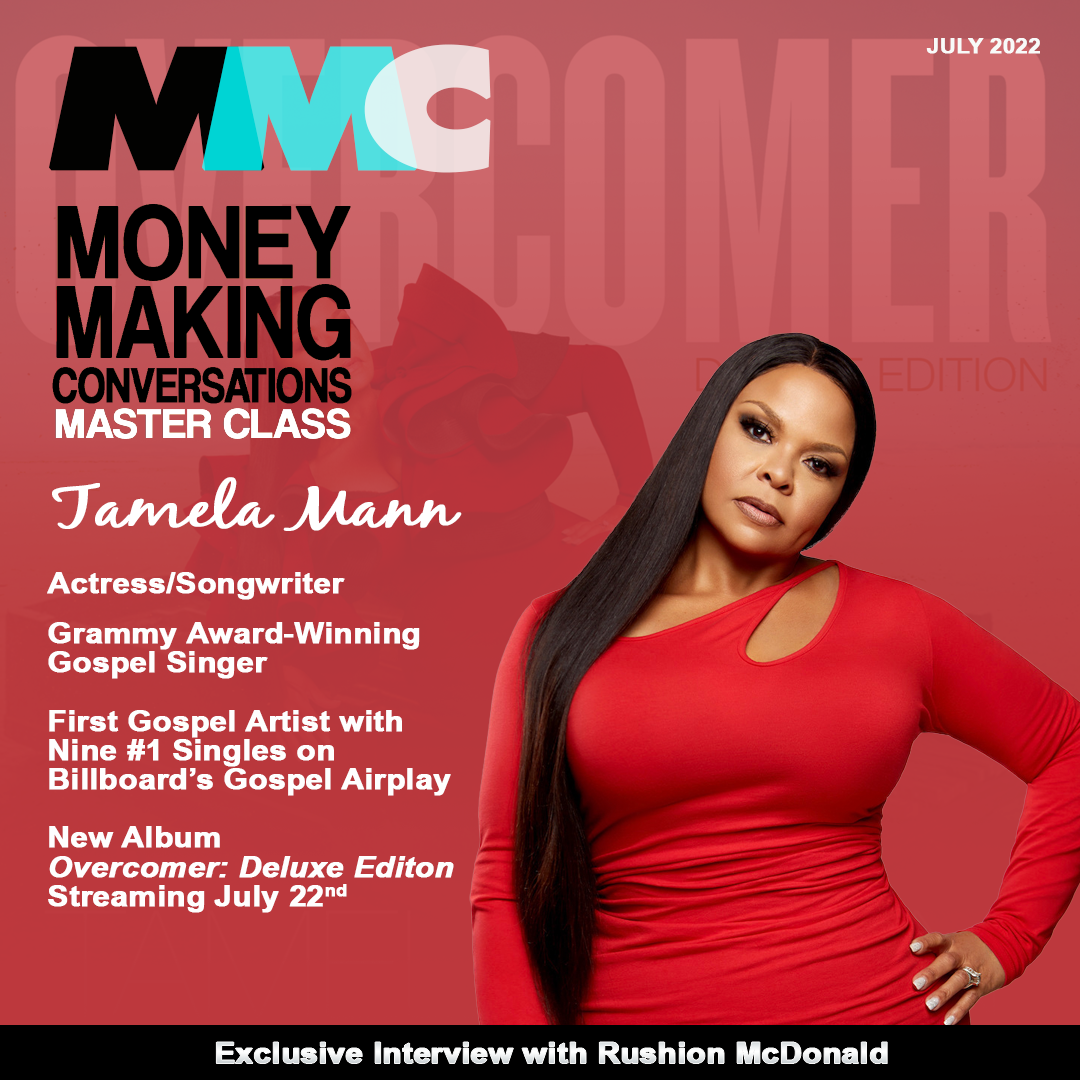 Tamela Mann is back with a new interview and this time she's talking about her upcoming album! The singer says that working on the project has been an emotional journey for herself, but also something worth doing because of how much it means to those who have supported throughout. You'll get all sorts of updates from Tamela as well – such as what inspired some songs in particular (you know there are always stories) or even why certain musicians were involved…
https://www.youtube.com/watch?v=LsgUZt40VX0
https://music.apple.com/us/album/overcomer-deluxe/1629059384
https://open.spotify.com/album/08cvalavBpPKGh23e97pt3
Topics Covered
'Completion' being a major theme on the album.
Double knee surgery, physical therapy, went on a wellness journey with your family, all during the pandemic and working on this album. What did you learn through these experiences?
There are two songs on the album, "Overcomer" and "Conqueror" that speak to the strength and sovereignty of God. What do these songs mean to you personally?
More on Overcomer
Overcomer is just the latest accomplishment in a busy music and acting career. After making five albums with Kirk Franklin and his pioneering group, The Family, Tamela began acting and discovered a love for the theater. It was at that time Tyler Perry recruited her and her husband, NAACP Image® Award winning actor David Mann, to appear as the beloved "Mr. Brown" and "Cora" in his play, I Can Do Bad All By Myself. They continued to work with Perry in his plays and such hit films as Diary of a Mad Black Woman, Madea Goes to Jail and 2011's Madea's Big Happy Family. She and David also starred in the film and long-running hit TBS comedy, Meet the Browns. Tamela and David released their first book and joint album, Us Against the World. The book won an NAACP Image® Award for Outstanding Literary Work and the album continues to garner top-charting singles including the Urban AC track, "Ups & Downs." Together they star in the new Tyler Perry comedy, Assisted Living, and two upcoming films, Soul Santa, airing on BET this Christmas season, and the new "Madea" movie coming to Netflix. Tamela and David appear in the digital series, Mann Family Dinner, which also features the Mann's kids and other family members, sitting around the dinner table discussing a range of interesting and sometimes provocative topics. And, in her latest venture, Tamela launched her own successful athleisure line, the Tamela Mann Collection, which has fast become a popular staple in the athleisure apparel space.