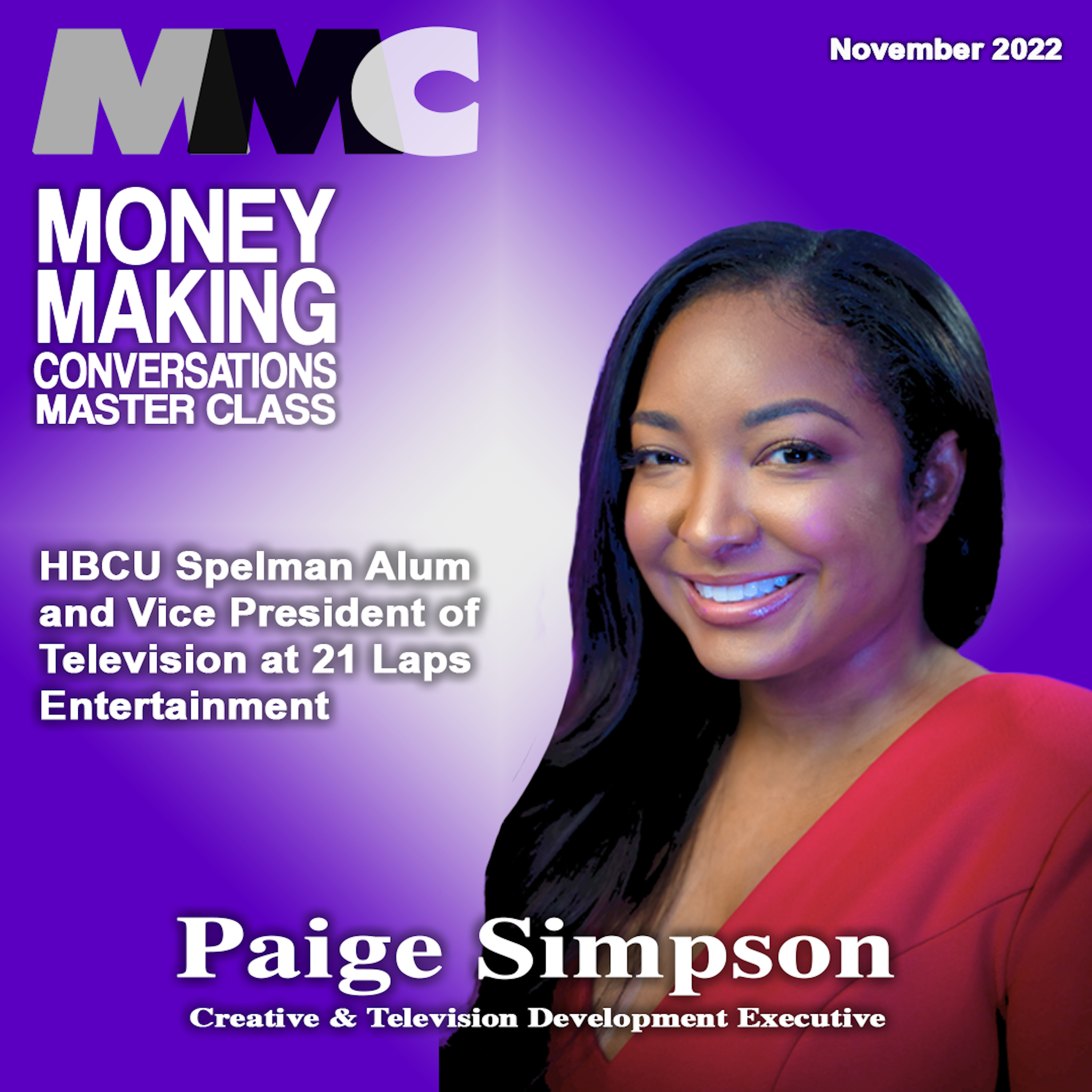 On this episode of Money Making Conversations Master Class Paige Simpson, Vice President of 21 Laps Entertainment share her journey through the entertainment industry.
Topics Covered
• Paige is the Vice President of Television at 21 Laps Entertainment, the production company behind hits like Stranger Things, Night at the Museum and Arrival.
• Current projects include 'Yasuke' which is now under development with Netflix. A story of a Black samurai that is in talks to star Lupin actor, Omar Sy.
• Previous shows worked on include Ambitions for OWN, Bigger for BET+ and comedy special Yearly Departed for Amazon Prime.
• Previous roles with Will Packer Media, Showtime, Scrap Paper Pictures and Academy Award-winning actress, Viola Davis.
• Paige is passionate about storytelling and mentoring the next generation of entertainment executives.
• Paige is a Spelman alum who studied biology before discovering her true calling of bringing diverse stories to life through television.
More on Paige Simpson
Paige Simpson is a creative visionary and television executive with over a decade of experience in Hollywood. As the current Vice President of Television at 21 Laps Entertainment, she works diligently to create amazing, diverse, and bingeable content for Netflix, as a part of the production company's overall television deal with the streaming giant. Paige's expertise and talent in television development allowed her to create a significant career path and work with powerhouse brands like Will Packer Media, Showtime and Scrap Paper Pictures.