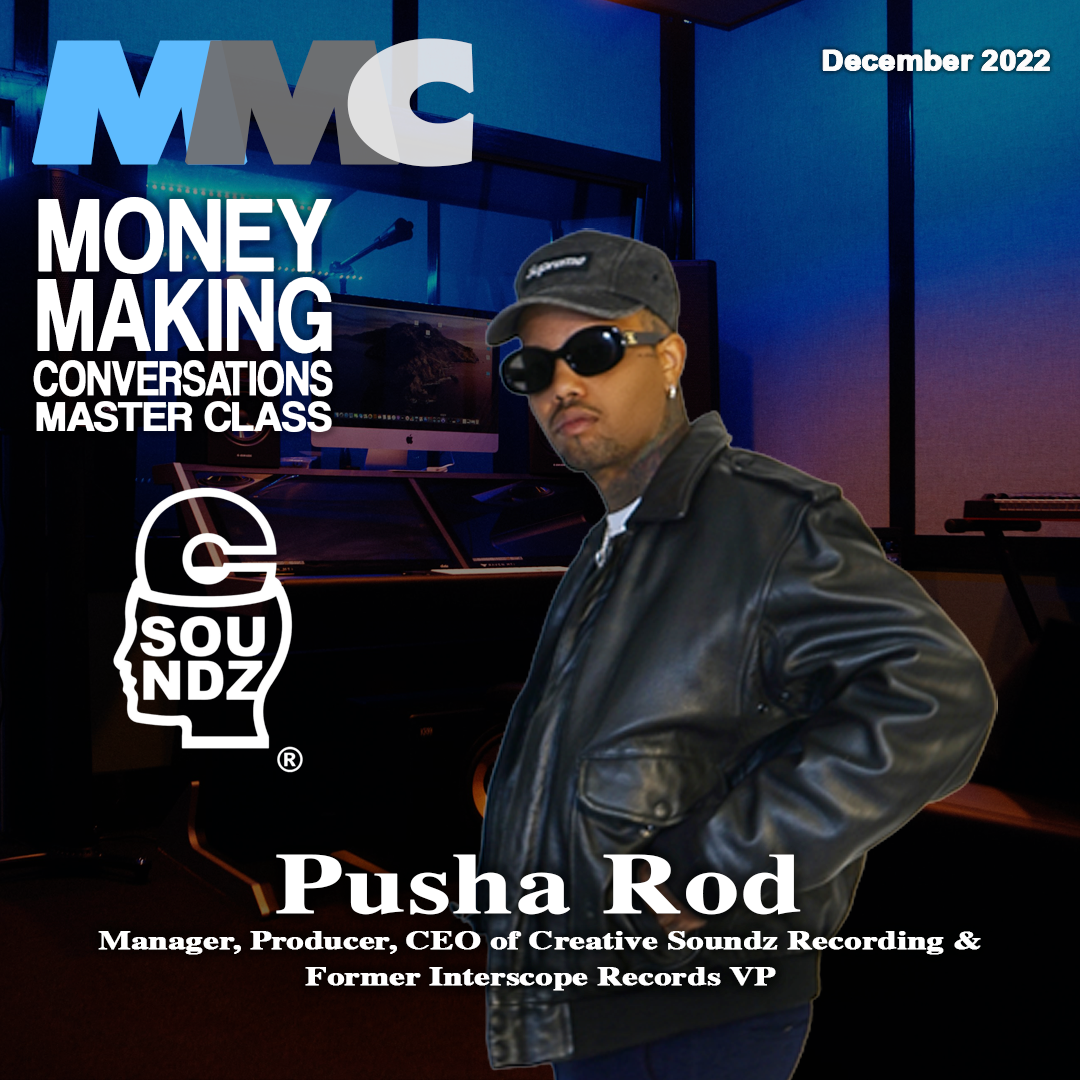 On this episode of Money Making Conversations Master Class I speak with Roderick "PushaRod" Bullock, who started one of the youngest A&Rs at Interscope Records. We discuss YG's latest album. "I Got Issues," his journey through the music industry and how he introduced Drake to YG.
Topics Covered
Producing YG's new album I GOT ISSUES.
Business venture, with Creative Soundz Recording. 
What is a "Professional Homie."
More on Roderick "PushaRod" Bullock
Roderick "PushaRod" Bullock is a former Vice President A&R of Urban Music at Interscope Records. He currently is the owner of Creative Soundz Recording Studio and works with very notable artists on their current projects. He also just produced YG's new album I GOT ISSUES. Rod also has his hand in the tech world as he has developed his own video game "Hop Out: The Streets of LA"—a wildly successful gaming app in LA which takes you on a journey through the trials, tribulations, and excitement of LA.