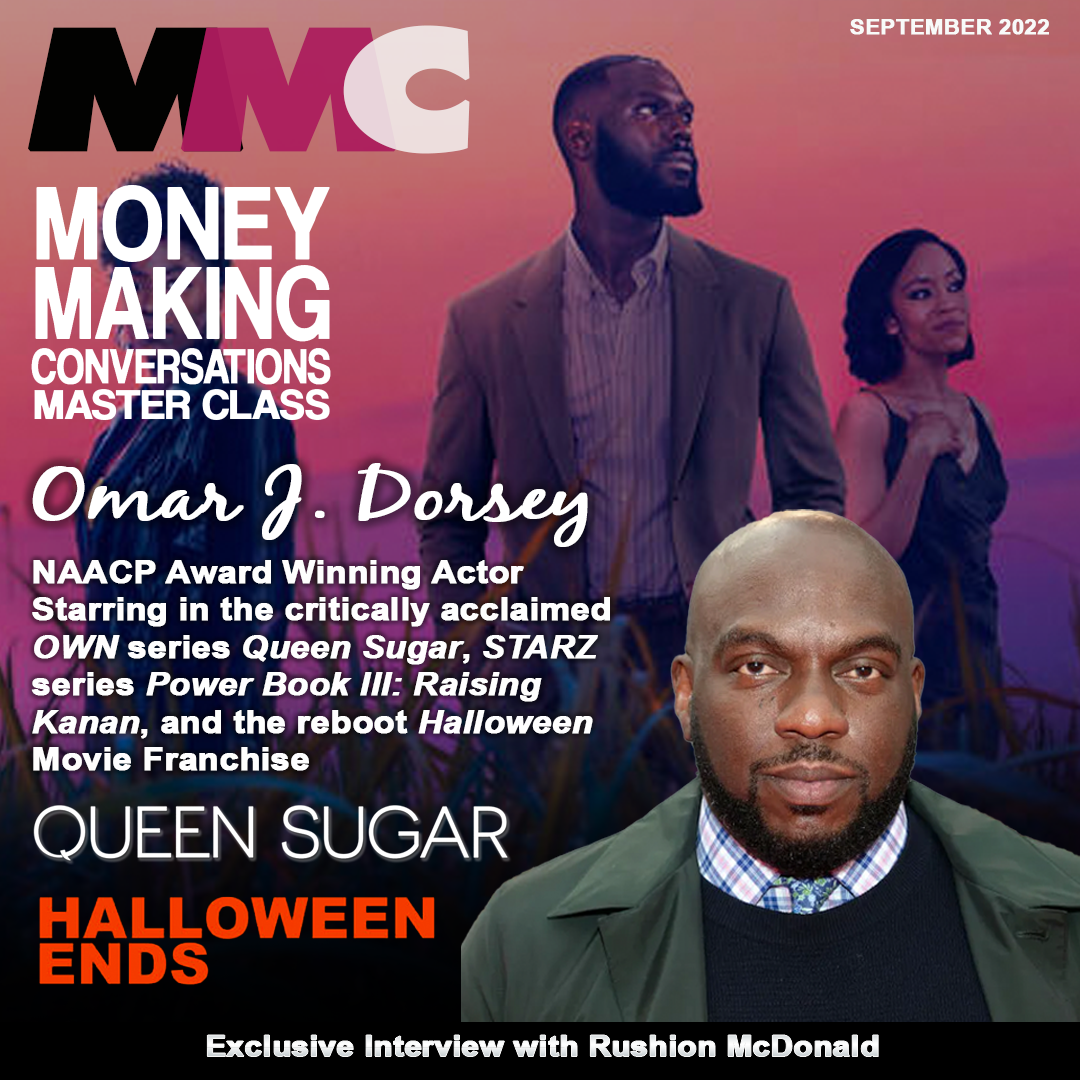 On this episode of Money Making Conversations I speak with award winning actor Omar J. Dorsey as we discuss how he manifested his successful diverse acting career.
Topics Covered
Omar is often recognized for his pivotal roles in iconic films unafraid to confront our historic American inequities including SELMA, WHEN THEY SEE US, DJANGO UNCHAINED, THE BLINDSIDE.
More on Omar Dorsey
Omar J. Dorsey is a classically-trained NAACP Award-winning actor, long beloved for his critically-acclaimed work across Oscar-nominated films and award-winning television shows. Celebrated by fans and colleagues for consistently joining projects unafraid to confront our historic American inequities (Selma, When They See Us, Django Unchained, Harriet, The Blindside), Atlanta native Dorsey, "the pride and joy of Black America" (BET) returns as everyone's favorite "Queen Sugar" character, "Hollywood Desonier" in the seventh season of the hit OWN show this September 7th. This October, he also reprises his role as "Sheriff Barker" alongside Jamie Lee Curtis in the second installment of the Blumhouse-produced Halloween franchise, Halloween Kills.