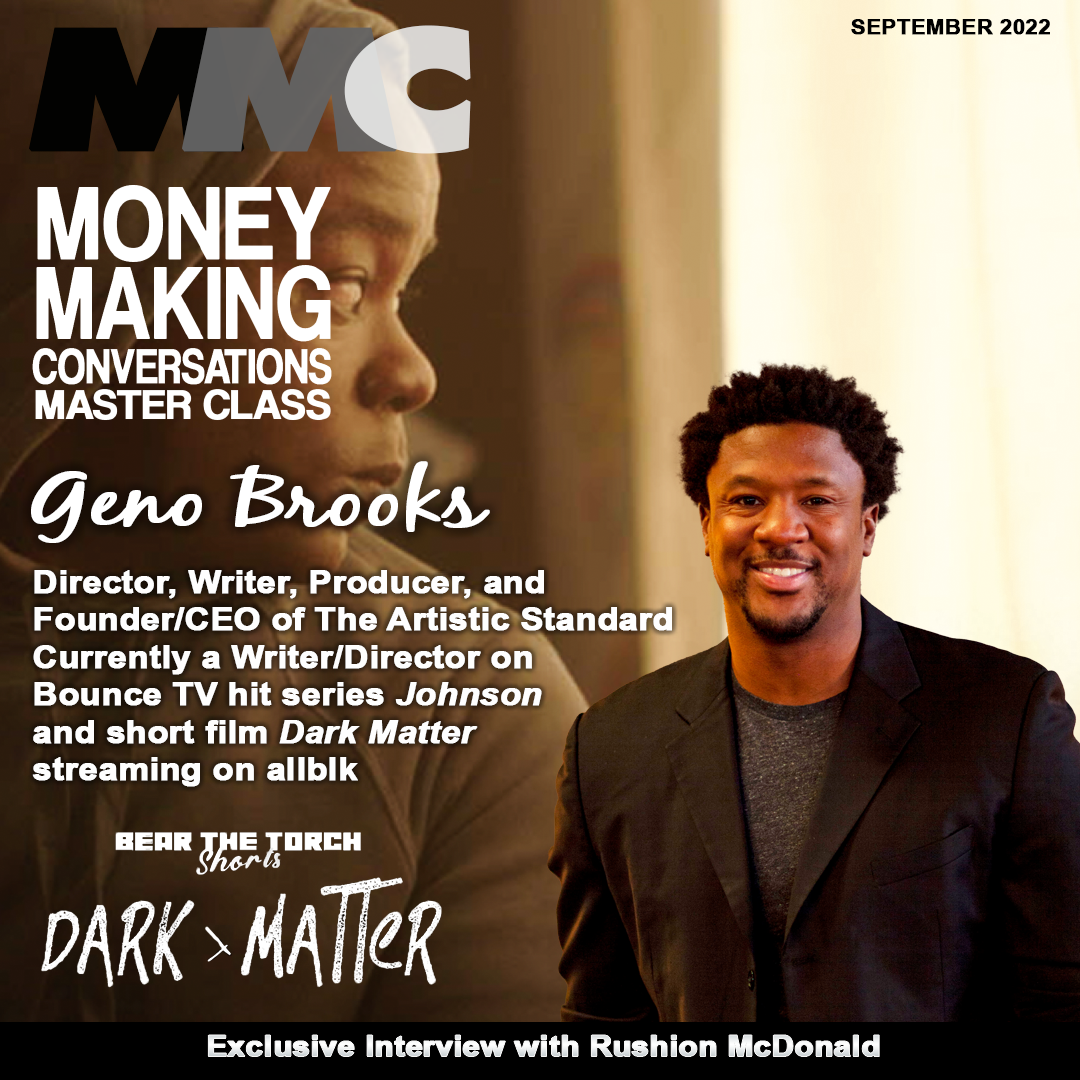 Bounce TV's "Johnson" writer and director, Geno Brooks, discusses his company Artistic Standard. He talks about working with Cedric the Entertainer, DL Hughley, Earthquake and Terri J. Vaughn.
Topics Covered:
Why HBCUs (Historically Black Colleges and Universities) are the perfect fit.
New Projects: Development deal with Cedric The Entertainer for Geno's pilot, CREW'D.
Working with Cedric The Entertainer and Terri J. Vaughn.
Making a high quality production on a lower budget project.
More on Geno Brooks
An American filmmaker, hailing from Chicago, IL, most known for his New Media projects, including award-winning digital series, THE THERAPIST, the Greek life digital series, BLACK BOOTS and latest love story, JONES.