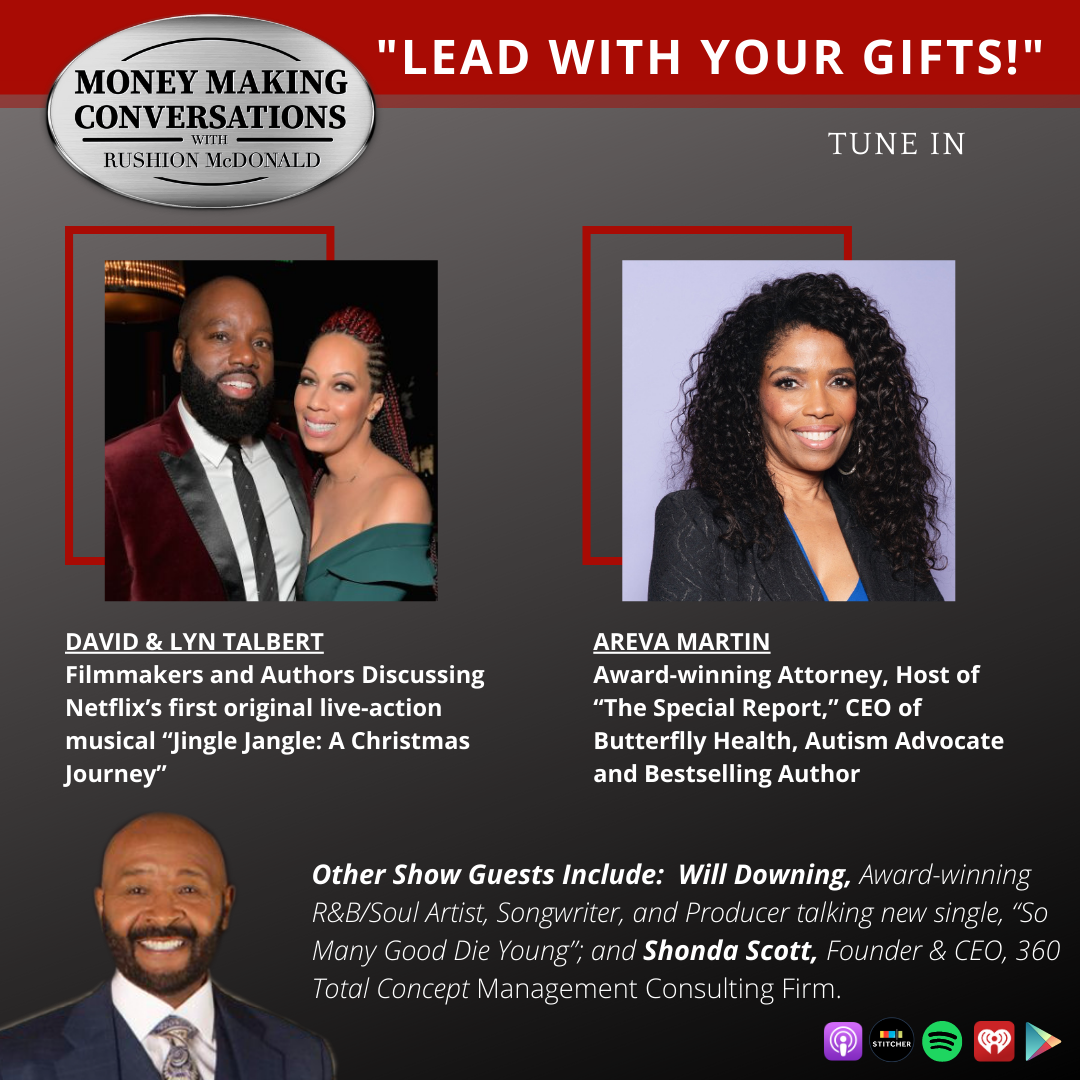 Lyn and David E. Talbert, who are Directing and Producing the Netlfix hit musical "Jingle Jangle: A Christmas Journey," Areva Martin, an Award-winning civil rights attorney & CNN Analyst, Will Downing, the Prince of Sophisticated Soul, and Shonda Scott, CEO of 360 Total Concept, where she manages projects totaling over $1.7 billion dollars.
The Money Making Conversations talk show is about entrepreneurship and entertainment. The interviews give the consumer and business owners access to Celebrities, CEOs, Entrepreneurs, and Industry Decision Makers. They provide relatable information to the listener about career and financial planning, entrepreneurship, motivation, leadership, overcoming the odds, and how to live a balanced life. Listen to Money Making Conversations on Apple Podcasts, iHeartRadio, Stitcher, Spreaker, Spotify, Castbox, and more.
Rushion McDonald is a two-time Emmy Award-winning and three-time NAACP Image Award-winning television and film, producer. He is a sitcom writer, social media influencer, brand architect, entrepreneur, and award-winning baker.​
https://www.moneymakingconversations.com
https://www.youtube.com/MoneyMakingConversations
https://www.facebook.com/MoneyMakingConversations/
https://twitter.com/MoneyMakingConv