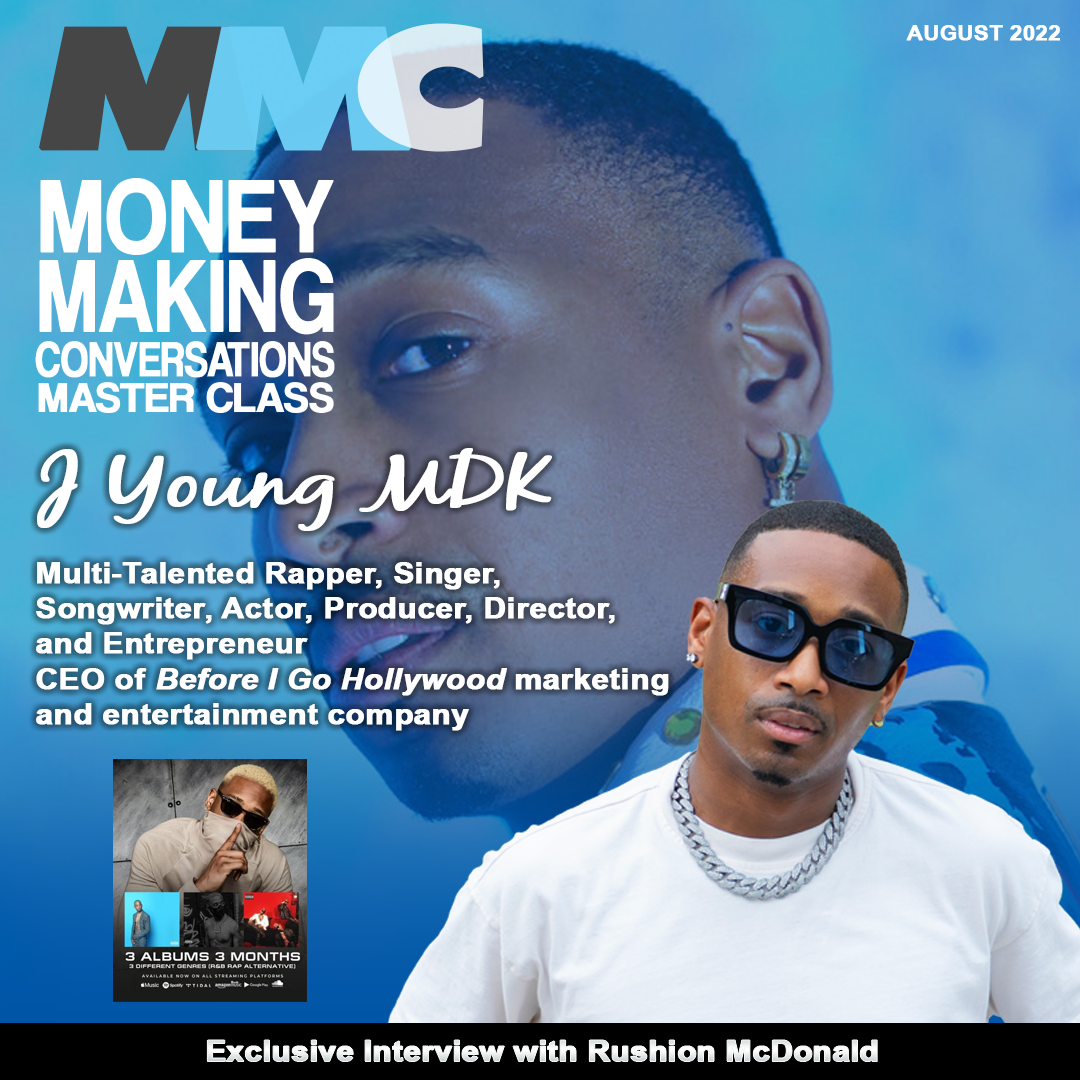 Rapper, model, actor, and multi-entertainer J Young MDK has had his spin on the block. He recently performed on a 25 city national tour with Latto, and 20 of the shows were sold out. Young shined brightly every night in every city. He is also known for history-making releasing two albums from two separate genres of music on the same day." Aqua", an R&B album and "Black", a Rap Album.
Topics Covered
You are the CEO of Before I Go Hollywood LLC. What motivated you to be an entrepreneur or businessman
Congratulations on new music with Jamie Foxx in his new Netflix film. Tell us about that.
You are also mentee to Oscar winning actor Jamie Foxx, please tell us about that. How did you meet him?
In addition to being a businessman, how did you get started in music, acting and producing?
Violence in Rap music
More on J Young MDK
The man behind the history making breakthrough, is known to loved ones as Jermaine Carter. A passion for music developed early and he has managed to turn it into a lifetime love. It was during this core development as an artist, that he was introduced to Jamie Foxx. The Oscar award-winning actor became his mentor as J Young MDK's talent caught his eye.
He produced J Young MDK's debut album "Now or Never", triggering a musical revolution. The album struck the chords in executives who saw it fit to host a tour. The tour included southern rapper Scrappy, Yung Jac, and "Bring It Back" artist Travis Porter.