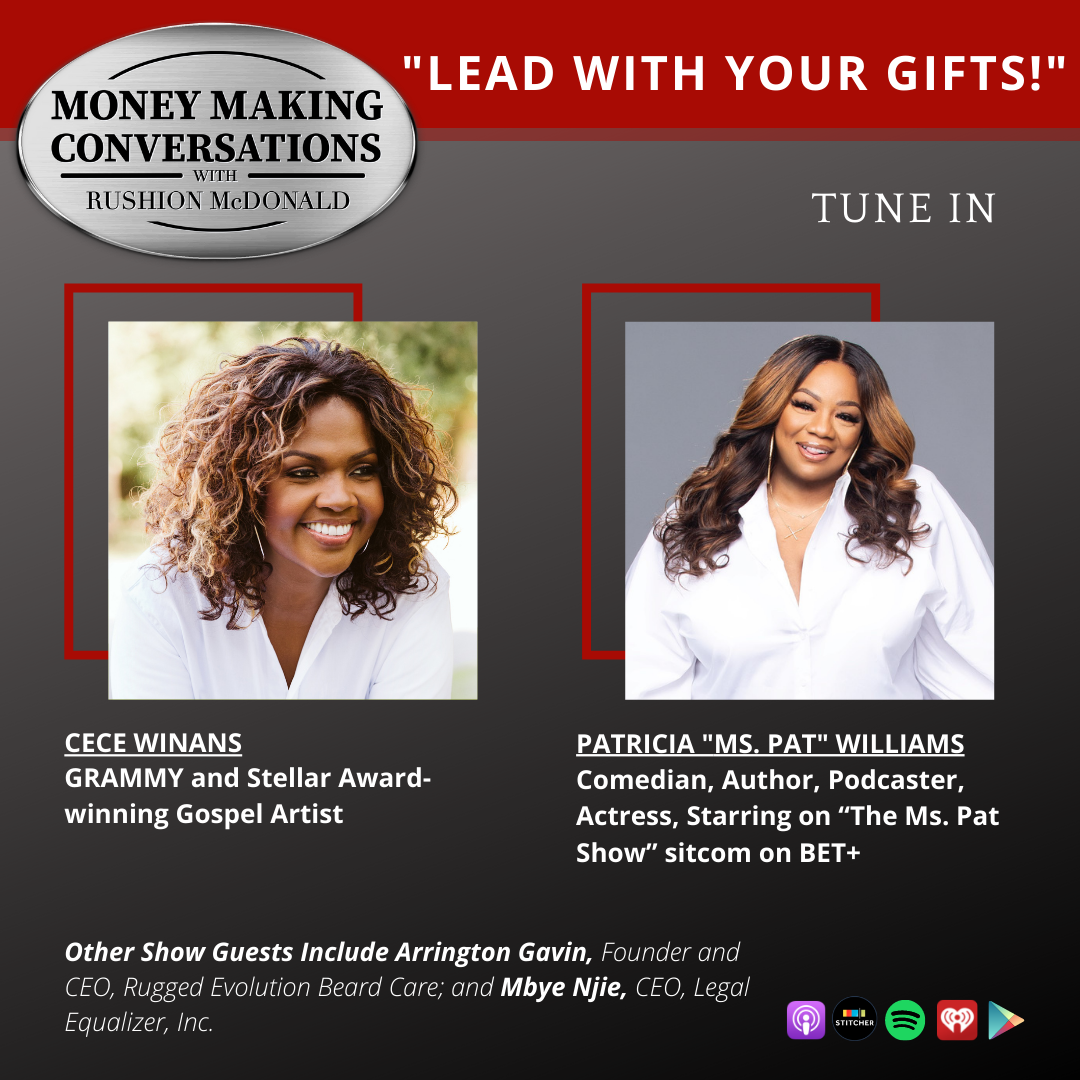 Rushion McDonald talks to CeCe Winans, a 12 time Grammy Awards winner, 23 Dove Awards winner, and 15 Stellar Awards, inductions in the Gospel Music Hall of Fame, and receiving stars on the Hollywood Walk of Fame and Nashville Music City Walk of Fame. Discusses her current album, "Believe For It."
Rushion McDonald talks to Patricia "Ms. Pat" Williams, Comedian, Author, Podcaster, Actress, starring on "The Ms. Pat Show" sitcom on BET+ and produced by Oscar-winner Lee Daniels.
Rushion McDonald talks to Arrington Gavin, Founder & CEO, Rugged Evolution Beard Care, a beard care line of products available to "men of distinction."
Rushion McDonald talks to Mbye Njie, CEO, Legal Equalizer, Inc.,a mobile app that allows users to capture police encounters after being pulled over, automatically notify loved ones in real-time. It contains laws for all 50 states.
https://www.moneymakingconversations.com
https://www.youtube.com/MoneyMakingConversations
https://www.facebook.com/MoneyMakingConversations/
https://twitter.com/MoneyMakingConv