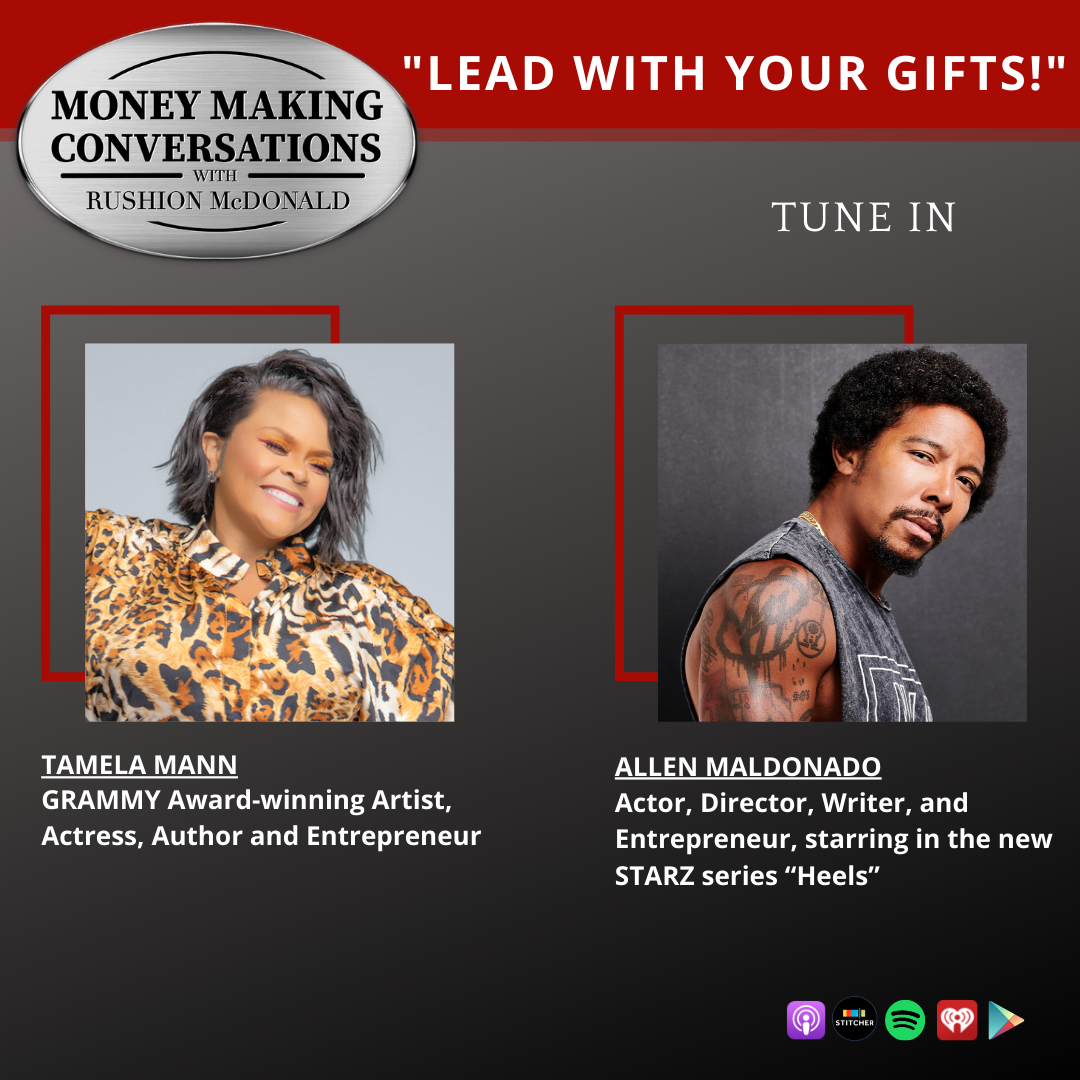 Rushion McDonald talks to Tamela Mann- GRAMMY Award-winning Artist, Actress, Author, and business; we discuss her double knee surgery, physical therapy, producing her new gospel album "Overcomer," all during the pandemic.
Rushion McDonald talks to Allen Maldonado- Actor, Director, Writer, and Entrepreneur, is putting in the grind. Allen's starring in the new Starz drama series "Heels," "The Wonder Years" reboot for ABC, House Party movie reboot, and Psych 3: This Is Gus" threequel movie for Peacock.
The Money Making Conversations talk show is about entrepreneurship and entertainment. The interviews give the consumer and business owners access to Celebrities, CEOs, Entrepreneurs, and Industry Decision Makers. They provide relatable information to the listener about career and financial planning, entrepreneurship, motivation, leadership, overcoming the odds, and how to live a balanced life. Listen to Money Making Conversations on Apple Podcasts, iHeartRadio, Stitcher, Spreaker, Spotify, Castbox, and more.
Rushion McDonald is a two-time Emmy Award-winning and three-time NAACP Image Award-winning television and film, producer. He is a sitcom writer, social media influencer, brand architect, entrepreneur, and award-winning baker.​
https://www.moneymakingconversations.com
https://www.youtube.com/MoneyMakingConversations
https://www.facebook.com/MoneyMakingConversations/
https://twitter.com/MoneyMakingConv