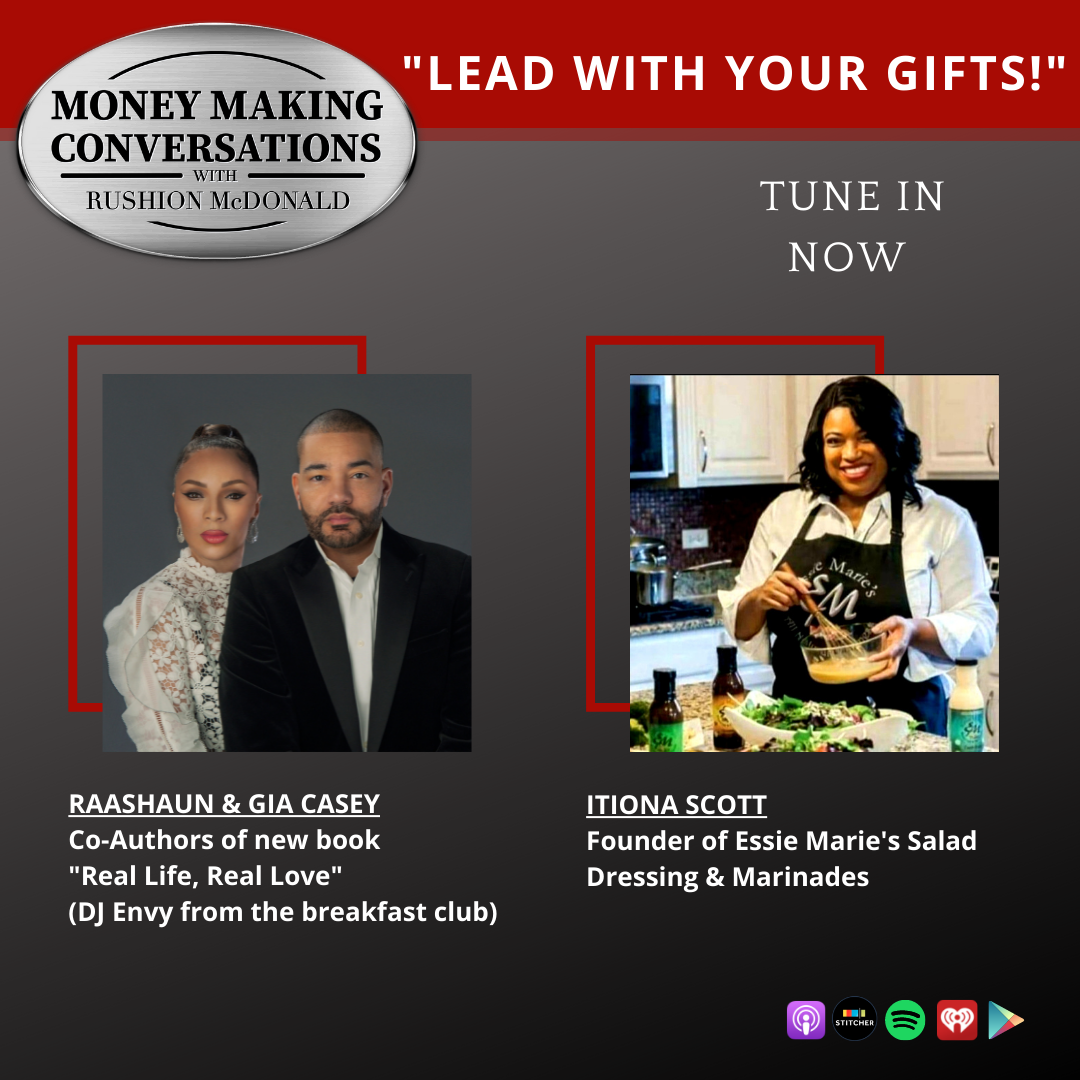 On this episode of Money Making Conversations Master Class RaaShaun "DJ Envy" & Gia Casey get "Real" about their marriage, parenting, scandal and more! I also have Itiona Scott revealing how she became only black owned marinade and dressing brand (Essie Marie) in Whole Foods and more!
Topics Covered
Staying together through celebrity drama.
How to recognize true love.
New book release "Real Life, Real Love"
Importance of HBCU's (Hampton University)
How did Essie Marie Start
More on Dj Envy & Gia Casey
Raashaun Casey, also known as DJ Envy, and Gia Casey. They host the popular podcast, "The Casey Crew." Raashaun is also a host on The Breakfast Club, alongside Charlamagne tha God and Angela Yee. Their book Real Life, Real Love" is a riveting narrative about how to grow together, an aspirational guidebook for people who seek the same unconditional love in their relationships, and an in-depth look at how to remain equals after being thrust into the public eye.
More on Essie Marie
Essie Marie prides itself on being the only African American woman owned heart-healthy dressing and marinade brand in it's category. Itiona plans to take Essie Marie products national, to help as many people as possible fight against the silent killer, heart disease.This family recipe salad dressing is tasty, healthy and the perfect addition to any family gathering