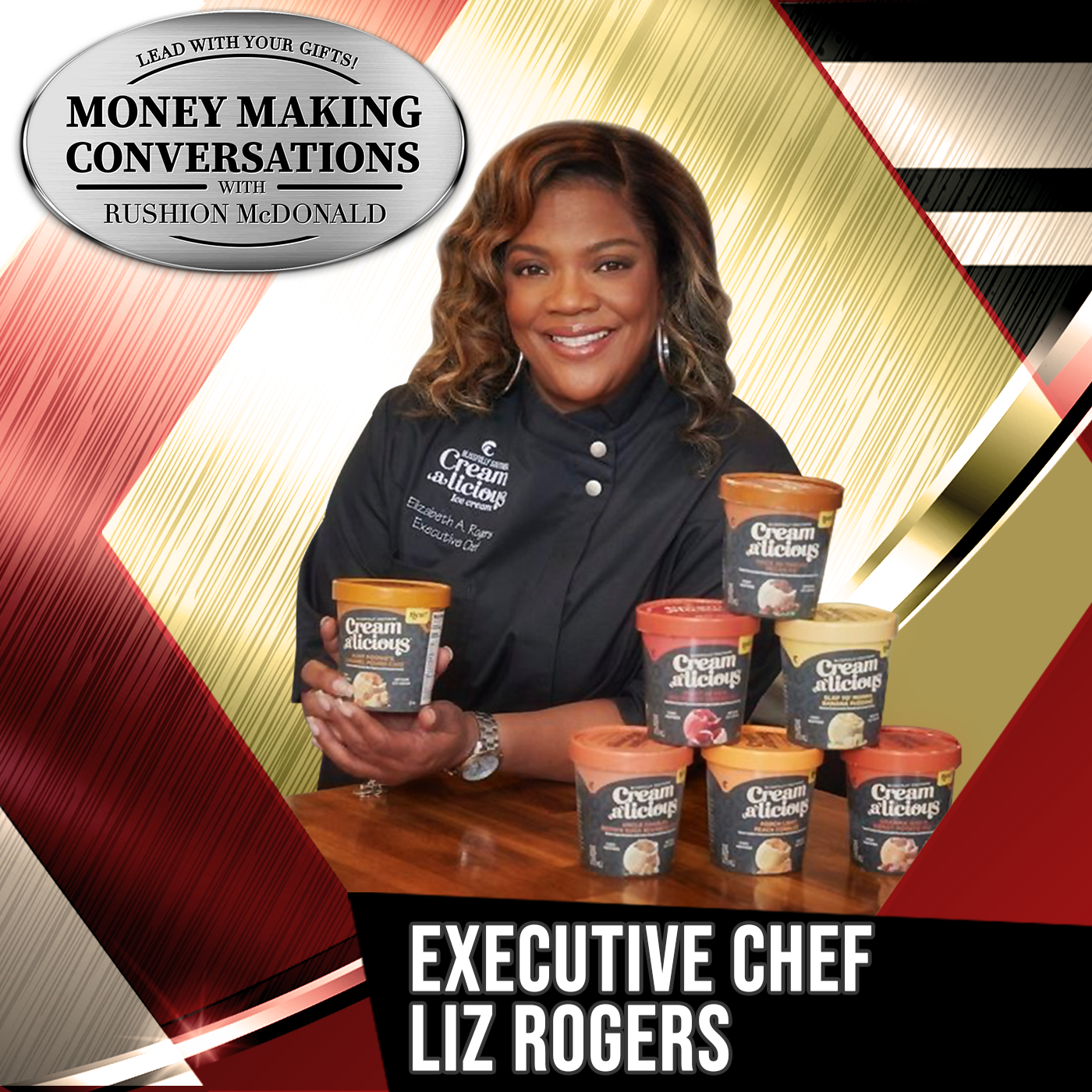 On this episode of Money Making Conversations Master Class, Executive Chef Liz Rogers joins me to set the record straight about her company Creamalicious Ice Cream and Walmart's Juneteenth Ice Cream. We discuss how the controversy has impacted her brand. She addresses social media rumors, responds to fan support, and talks about future of Creamalicious Brand and relationship with Walmart.
More on Creamalicious
Four generations of recipes. Long in tradition, these recipes represent family, love, and the goodness that comes from connecting. Creamalicious bridges our past to the future through timeless southern-inspired culinary artistry. We take fresh-baked pastries from the south and infuse them into super-premium ice cream, creating an indulgent blend of familiar flavors and an extraordinary experience. Two desserts in one; the best of both worlds.
More on Chef Liz Rogers
Chef Liz Rogers is the Founder, President, and Executive Chef of Creamalicious Ice Creams. She prides herself on being truly innovative with her whimsical 2-in-1 desserts that pair fresh baked pastries with homemade ice creams made with only the freshest ingredients. As one of the only African American-owned national ice cream brands in mass production, Chef Liz crafts her blissfully Southern artisan desserts by celebrating her roots and community. The award-winning flavors are inspired by Chef Liz and her own family recipes that have been passed down from four generations in the South. Creamalicious Ice Creams have a special way of engaging people with memories of their favorite childhood desserts, while honoring the rich history of the South.