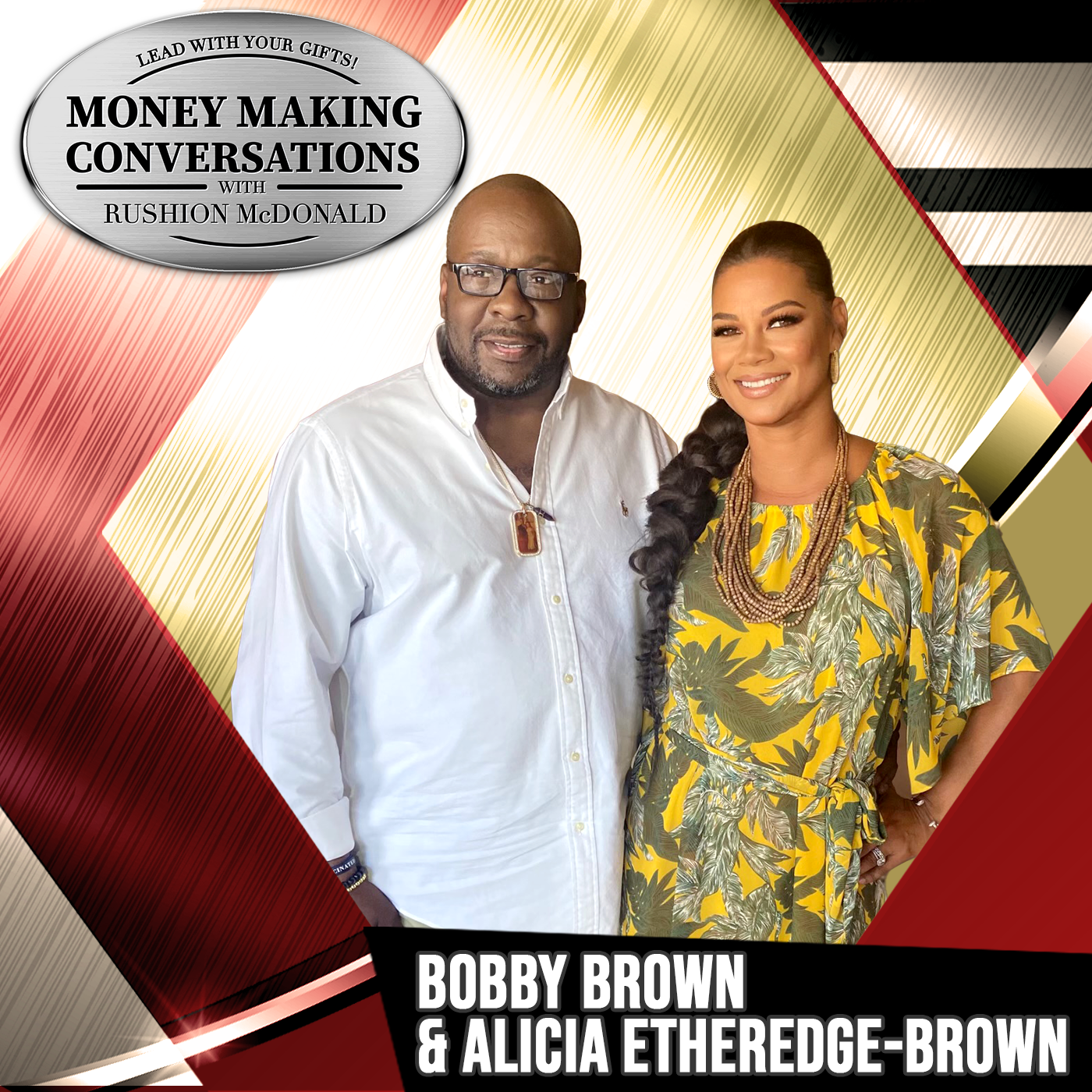 We kick off Black Music Month with the Legendary Bobby Brown and his wife Alicia Etheredge-Brown. We discuss their role as executive producers on the upcoming projects on A&E Network "Biography: Bobby Brown" 2-night documentary event, and "Bobby Brown: Every Little Step" original docuseries.
Topics Covered
What he is most excited about fans seeing in his Biography;
His third time partnering with his wife Alicia as Executive Producer -putting his life and career on screen: The Bobby Brown Story (BET), Biography: Bobby Brown and Bobby Brown: Every Little Step;
What encouraged him to step back into reality TV doing Every Little Step.
What it was like having his kids on camera and what it was like working with them.
As a woman alongside her husband as Executive Producer of the doc/series;
The support given by the A&E Network to put her husband's life on screen;
What fans will learn about her family from the shows;
How she juggled, as executive producer/hands-on-mom and manager of her husband's business practices amidst an extremely successful 30-city nationwide New Edition tour;
More on Bobby Brown & Alicia Etheredge
Bobby Brown is an award-winning entertainer, producer, entrepreneur, and author. Alicia Etheredge-Brown is an entrepreneur, artist manager, and producer. Together, they are partners in Brown Ribbon Entertainment. They serve as executive producers on both new projects airing on the A&E Network (Info on both projects in Company Description box).
In fact, the formerly iconic Bad Boy is now fully grown and an entirely new man. And, after two internationally scrutinized personal tragedies, he has an entirely new perspective on life. In the next several months his life will unfold as an array of newness: A new focus on family; a new world tour with a new addition to the galaxy of New Edition spinoff groups; new all natural products from his four year old company Bobby Brown Foods.com: (yes, including the BOBBQ Burger); new recognition by his peers (the R&B Soul Music Icon Award) and of course new music and a new movie both new projects from Brown Ribbon Entertainment (which produces content varying from live theater to primetime television).
She is the driving force behind the career resurgence of her husband and partner, Bobby Brown of New Edition fame, and the backbone of the empire they are building together. Alicia manages the team of professionals at Brown Ribbon Entertainment, which oversees a vast variety of ventures: developing new talent, creating television and film properties, and evolving their entrepreneurial enterprises, including Bobby Brown Foods, LLC (which distributes a popular line of sauces, seasonings and accessories) andBrown Ribbon Entertainment. She and Bobby served as co-producers of the highly acclaimed BET mini-series, "The Bobby Brown Story" that drew 6.7 millionviewers over the course of two nights. Last year, its predecessor, "The New Edition Story," was the most watched program on the network in five years.