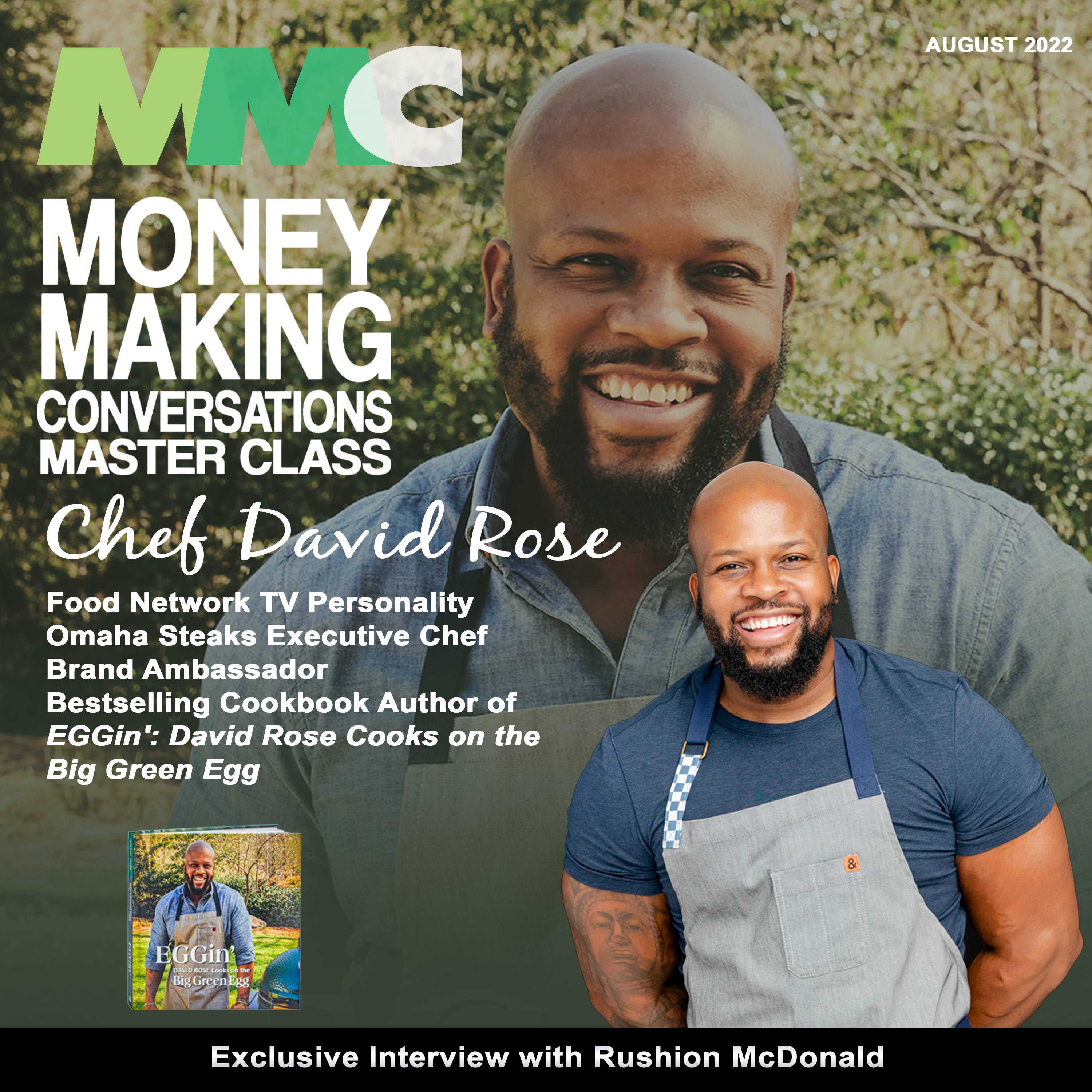 On this mouthwatering episode of Money Making Conversations Master Class, I am joined by Chef David Rose. Chef Rose is a Food Network/TV personality, Omaha Steaks Executive Chef/Spokesperson, and serves as a national brand ambassador for Nissan USA and Big Green Egg. He's also the cookbook author of "EGGin': David Rose Cooks on the Big Green Egg."
Topics Covered
Chef David serves as a national brand ambassador for Big Green Egg
Born and raised in New Jersey to two Jamaican chef parents
Chef David shows you how easy it is to use the Big Green Egg for all your grilling, smoking, roasting and baking needs!
More on Chef David Rose
You may have seen him in action on one of his many daytime TV cooking segments, competing on "Food Network Star," or at a prestigious national food and wine event across the country. But one thing is for certain; whenever Chef David Rose is around… you'll find plenty of great food and laughter! Born in New Jersey to two chef parents, David always had an adventurous, curious, and diverse palate. If it smelled good and looked good, chances are it would get eaten!
Summary
On this mouthwatering episode of Money Making Conversations Master Class, I am joined by Chef David Rose. Chef Rose is a Food Network/TV personality, Omaha Steaks Executive Chef/Spokesperson, and serves as a national brand ambassador for Nissan USA and Big Green Egg. He's also the cookbook author of "EGGin': David Rose Cooks on the Big Green Egg."