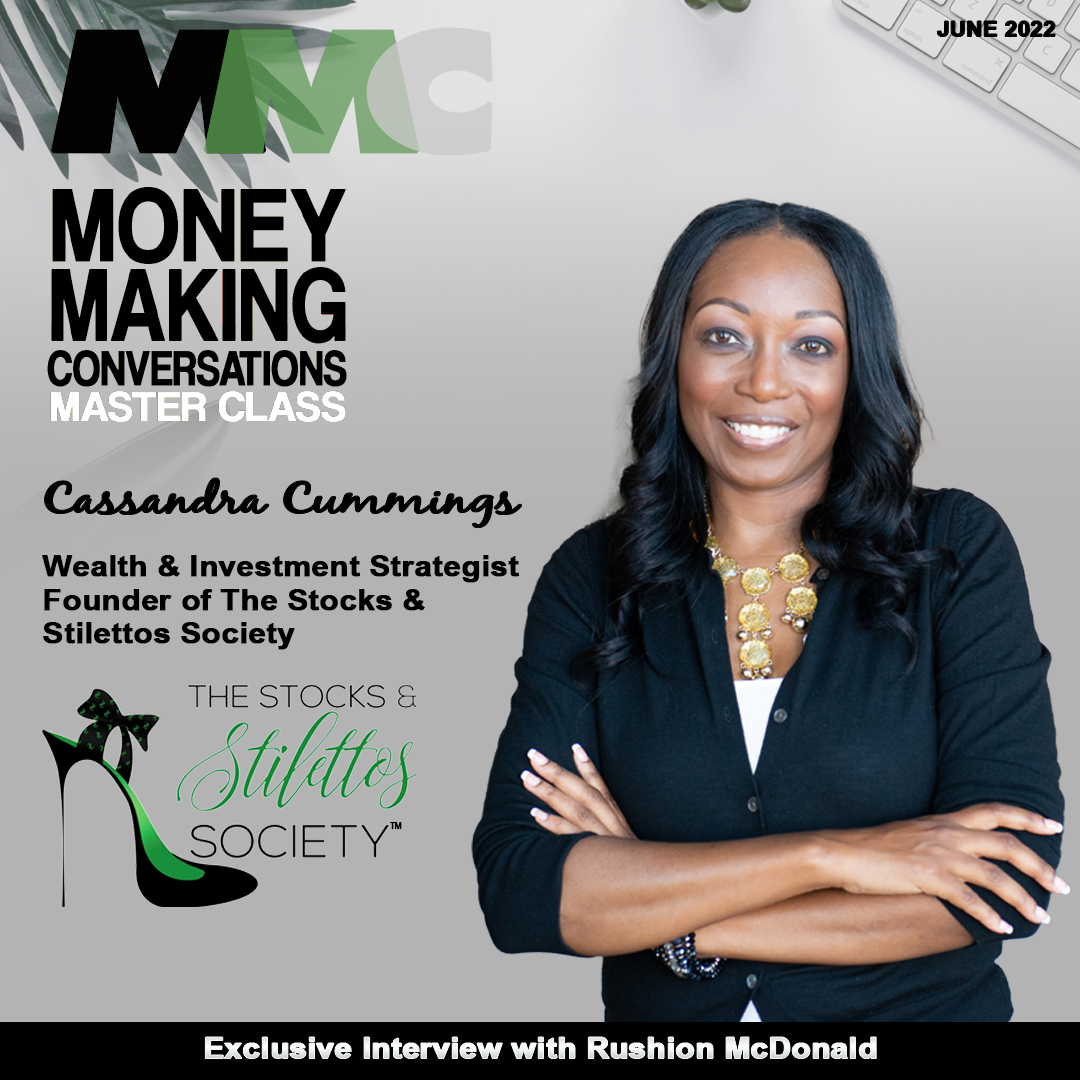 In this exclusive interview, we sit down with the founder of Stocks and Stilettos, Cassandra Cummings, to discuss how women can become financially literate and build a bag and achieve their wealth-building goals. Hear her tips on everything from saving money to investing in stocks!
Topics Covered
What inspired the creation of The Stocks & Stilettos Society
Why is it Challenging for Black women create generational wealth and legacies through stocks and investing.
Tips for Women Pursuing Wealth Building.
More on Cassandra Cummings
Cassandra Cummings is a leading Wealth & Investment Strategist and Founder of The Stocks & Stilettos Society, the fastest growing online community of more than 100,000 women investors who are leveraging the power of investing to achieve their wealth-building goals. In just a few years, Cassandra has inspired women all over the world to invest more than $10MM in assets through her guidance and specialized programs including The Stock Success Circle, and her premium online investment community, The Queens of Capital. As a licensed financial advisor and self-proclaimed "number cruncher," Cassandra's expert knowledge of investing, finance, retirement and wealth-building strategies has empowered women across the country for more than 15 years. She has been featured in the Wall Street Journal, Business Insider, Black Enterprise, Buzzfeed, AfroTech, Parents Magazine, NextAdvisor, GoBankingRates.com, The Breakfast Club and many more. In her debut book, Fearless Finances: A Timeless Guide to Building Wealth, which is scheduled for release in Fall 2022 and published by HarperCollins, Cummings looks to help more women become confident about their finances, including investing. For more information, visit www.StocksAndStilettos.co and follow @StocksAndStilettos on social media.