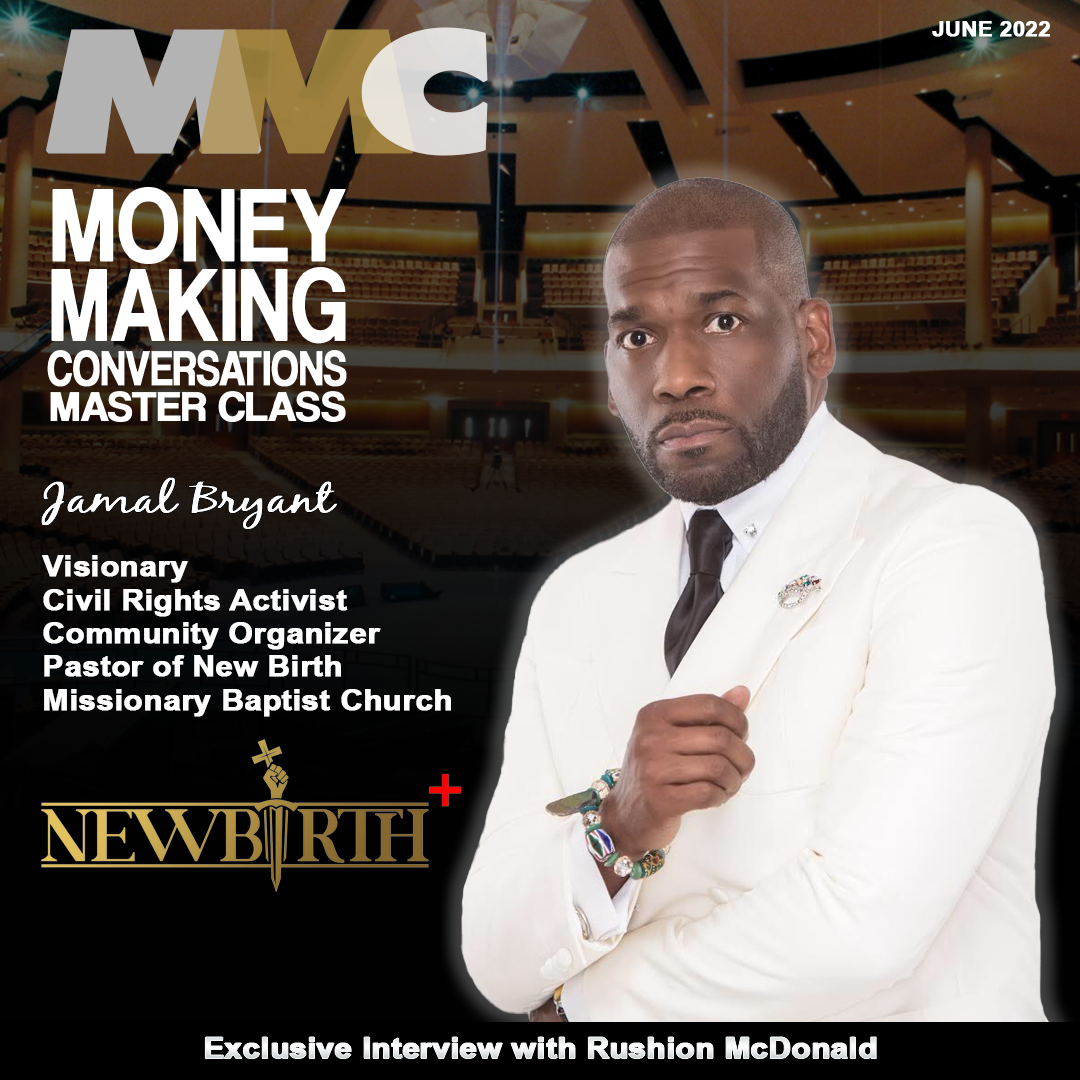 New Birth Missionary Baptist Church, led by Dr. Jamal Bryant, is the fastest growing church in the denomination's history. In this interview, Pastor Bryant speaks on financial literacy, the steps he takes to provide the church with a network of resources and experience, and his journey to leading New Birth. New Birth Missionary Baptist Church has a long tradition of serving its community and providing resources for those in need. Under Dr. Bryant's leadership, New Birth has continued this tradition while also growing exponentially. With a focus on financial literacy and providing resources for its members, New Birth is poised to continue its success for years to come. Thanks for listening!
Topics Covered
What does Black community needs to understand about money?
How did you manage to reduce that debt so quickly?
What else is on the horizon for New Birth?
How he got into Morehouse
More on Dr. Jamal Bryant
Since his youth, Dr. Bryant has prevailed against the odds – rising from G.E.D to Ph.D. Prior to pastoring, he served as the national youth and college director of the NAACP for six years, where he helped to mobilize over 70,000 youth worldwide in non-violent campaigns. Dr. Bryant, a third-generation minister, was the founding pastor of Empowerment Temple AME Church in Baltimore, Maryland, acclaimed as the fastest-growing African Methodist Episcopal church in the denomination's 200-year history.