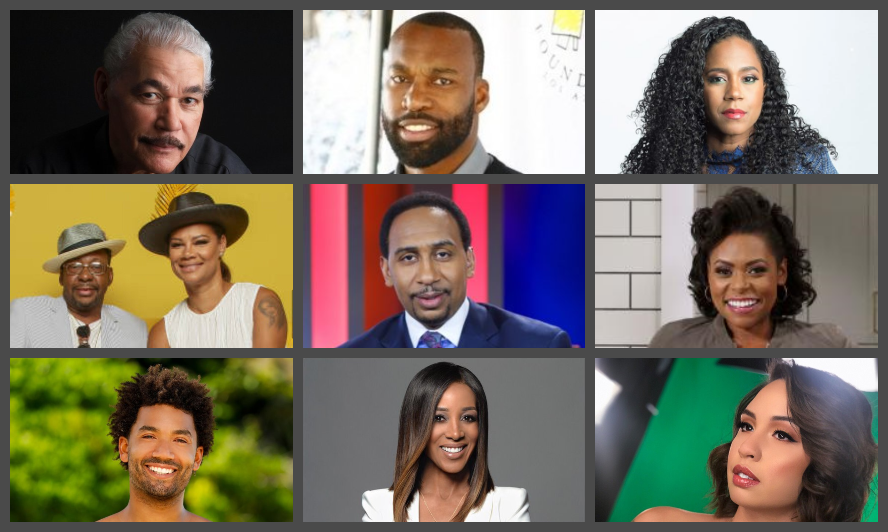 ATLANTA, GA (September 10, 2018) – Multiple EMMY® winning producer, social media influencer and entrepreneur Rushion McDonald, will bring together an insightful lineup of entrepreneurs, business experts, sports and entertainment personalities, and more on his hit radio talk show "Money Making Conversations" in September, driving substantive conversations about how to create success and build one's brand as self-made entrepreneurs, take the leap into new ventures, generate wealth, utilize tools that are important for anyone to use in their careers, and manage work-life balance, among other topics in today's marketplace.  Each month, McDonald brings his branding and business acumen to "Money Making Conversations," to motivate and inspire all entrepreneurs with secrets of success to win in life, powering through obstacles, and stories of triumph through a wide-ranging lineup of guests and industries.  Hosted by Rushion McDonald and produced through his multimedia company 3815 Media – "Money Making Conversations" can be heard live every Monday on Atlanta's biz1190-AM from 10AM-Noon ET, with a replay every Friday 10AM-Noon ET, and every Sunday at 3PM ET.  "Money Making Conversations" can be heard on SiriusXM Channel 141 on Howard University Campus and SiriusXM Channel 142 on HBCU Campuses. The show can be downloaded on iTunes, iHeartRadio podcast, Google Play, Stitcher, SoundCloud, and seen live on the Money Making Conversations Facebook page.
The guests* expected in September on "Money Making Conversations" includes power couple, acclaimed recording artist and Bobby Brown Foods entrepreneur Bobby Brown and producer/manager Alicia Etheredge-Brown; EMMY®-winning journalist, TV host, producer, and philanthropist Shaun Robinson; ESPN personality Stephen A. Smith; Two-time NBA All-Star, Baron Davis Enterprises entrepreneur and investor Baron Davis; Entrepreneur, CEO and Founder of CURLS natural hair care brand, author and TV host Mahisha Dellinger; Tattoo artist and reality television star, Enigma Tattoo business owner, painter, fashion ambassador and social media influencer Katrina "Kat Tat" Jackson; "Survivor: Ghost Island" winner and Beve Unlimited custom furniture founder and chief designer Wendell Holland, II.; Chef, Food Network personality ("Let's Eat"), caterer and nutrition expert Jamika Pessoa; FraserNet, Inc. Chairman and CEO networking guru Dr. George C. Fraser, who founded the global leadership network to bring together diverse human resources, mentoring services and skills to increase employment and wealth-building opportunities for people of African descent; Agent, Inc. modeling business platform app CEO and Co-founder Mark Willingham; Sassy Jones Boutique Owner Charis Jones, who's quickly built the business into a six-figure business; The Media Prince, LLC CEO and journalist Langston Vincent, and noted relationship coach, expert on team building and personality type, best-selling author, and TEDx speaker Dr. D Ivan Young.  
A branding expert, renowned dealmaker, award-winning television and film producer, Rushion has written and produced for Kevin Hart, Taraji P. Henson, Gabrielle Union, Jamie Foxx, and most notably he is the architect of Steve Harvey's multi-media entertainment career. Through his company 3815 Media, Rushion McDonald continues to be an empowering voice and leader illuminating how to build one's personal brand and success today through multimedia and social platforms including "Money Making Conversations," "Rushion's Baker Spotlight," and other avenues. 
*List subject to change
To connect with Rushion McDonald, please visit:
Facebook, Twitter, Instagram: @RushionMcDonald 
Contact:
W&W Public Relations
Jacinda Chen / Jacinda@w-wpr.com
908-253-6360