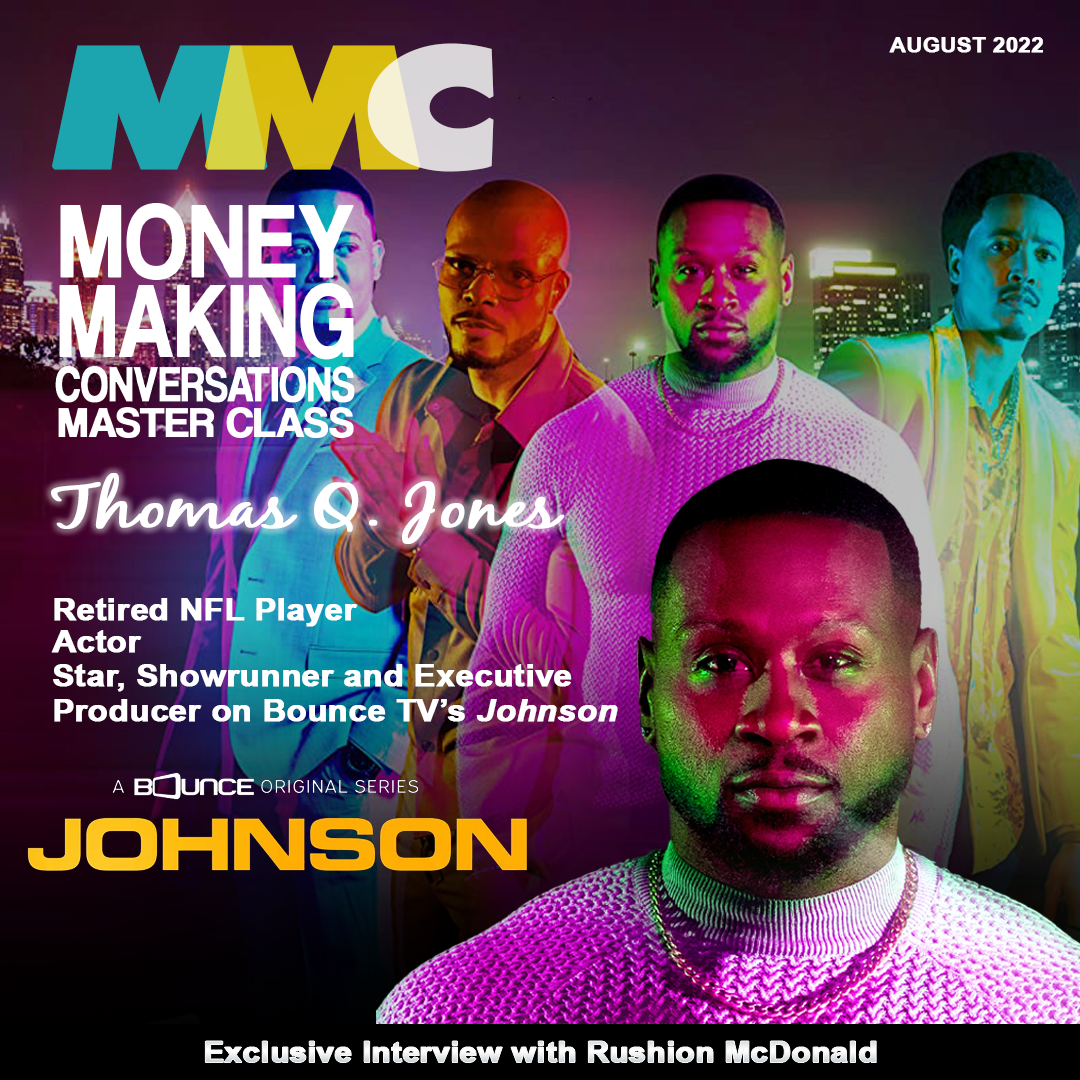 With season 2 of "Johnson" airing on Bounce TV every Sunday, Thomas Q Jones is excited for viewers to see how the show tackles some tough topics like divorce, interracial love, sexuality, and finances. And as a executive producer on the show, he's also proud to be part of a team that is paving the way for other creators of color.
Topics Covered
Being a showrunner and executive producer.
Addressing Black male stereotypes with this show
How Cedric is paving the way in Hollywood for creators/producers like him and Deji
"JOHNSON's" take on divorce, interracial love, sexuality, finances, manhood
Season 2 airs Sundays, 8/7c
More about "Johnson:
"Johnson" is a dramedy that focuses on life-long best friends, all of whom share the same last name, centering around their intriguing and sometimes complicated journey of love, friendship, heartbreak, and personal growth in a world we all recognize. The series is produced in partnership with Cedric The Entertainer and Eric C. Rhone's A Bird & A Bear Entertainment, Deji LaRay, and Thomas Q. Jones' Midnight Train Productions. LaRay and Jones serve as showrunners and executive producers, with Rhone, Cedric The Entertainer, and Reesha L. Archibald serving as executive producers.
More about Bounce
Bounce (@bouncetv) features a programming mix of original series and movies, theatrical motion pictures, off-network series, specials, and events designed for African American audiences. Bounce is available to 98% of U.S. television homes free and over the air with a digital antenna, on cable, on DISH channel 359, over the top on Roku and Apple TV, and on mobile devices via the Bounce app; and on the web via BounceTV.com. Bounce XL, Scripps Networks' newest free ad-supported streaming television (FAST) channel, is available on Samsung TV Plus, Pluto TV Sling, and Xumo.