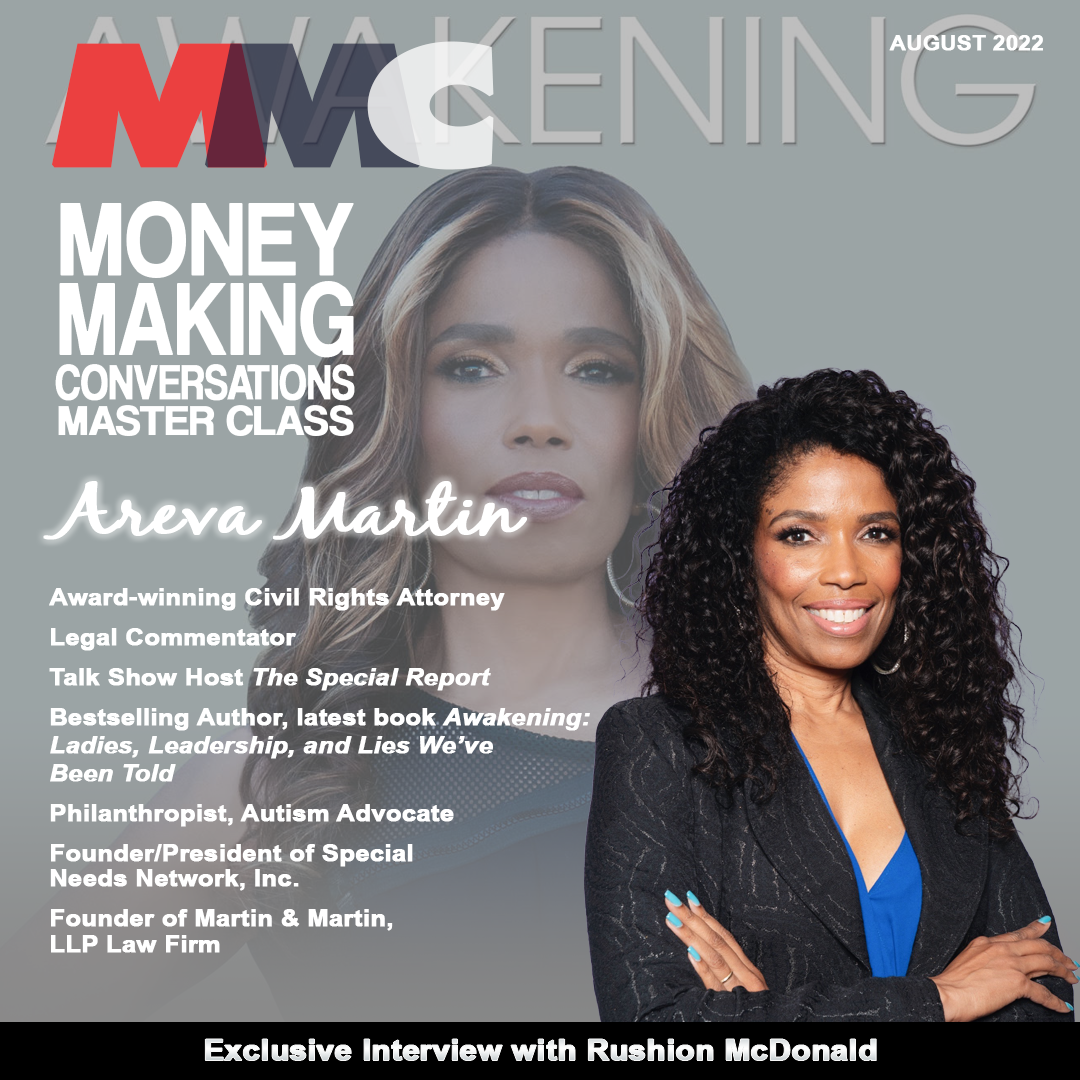 Listen in as I have an honest conversation with Award-Winning Civil Rights Attorney, Best-Selling Author, Areva Marin Esq. discussing her book, AWAKENING, in which she continues to explore societal norms for gender roles within America's average working environment. Challenging a supposedly forward- thinking society to look in the mirror and re-evaluate the archaic perspective of a woman's role in and around the workplace. She intends for this 185-page book to be the average working woman's manual to breaking outdated generational gender roles.
Topics Covered
Areva Martin has been identified as a California Super Lawyer for the last five years.
Founding member of Martin & Martin, LLP, one of Los Angeles' premier African American female-owned law firms.
Areva Martin's charity, Special Needs Network (SSN) recently raised more than 500K during a recent fundraising drive.
More about Awakening
"AWAKENING: Ladies, Leadership And The Lies We've Been Told" is a three-prong approach to defining, exploring and solving the five key falsehoods that have historically kept women at an inequitable position in society. While acknowledging the strides female leaders have taken in pushing the movement forward, the book takes an honest account of gender equity in our society today, including its myriad shortcomings. The final section is devoted to actionable items, strategies and solutions necessary to rebuild a society that not only values gender equity, but Martin's welcoming voice invites readers into a hard conversation. Real-world anecdotes give vivid context to this deeply researched book, which delivers an accessible understanding of the challenges we face along with the essential guidance to overcome them.