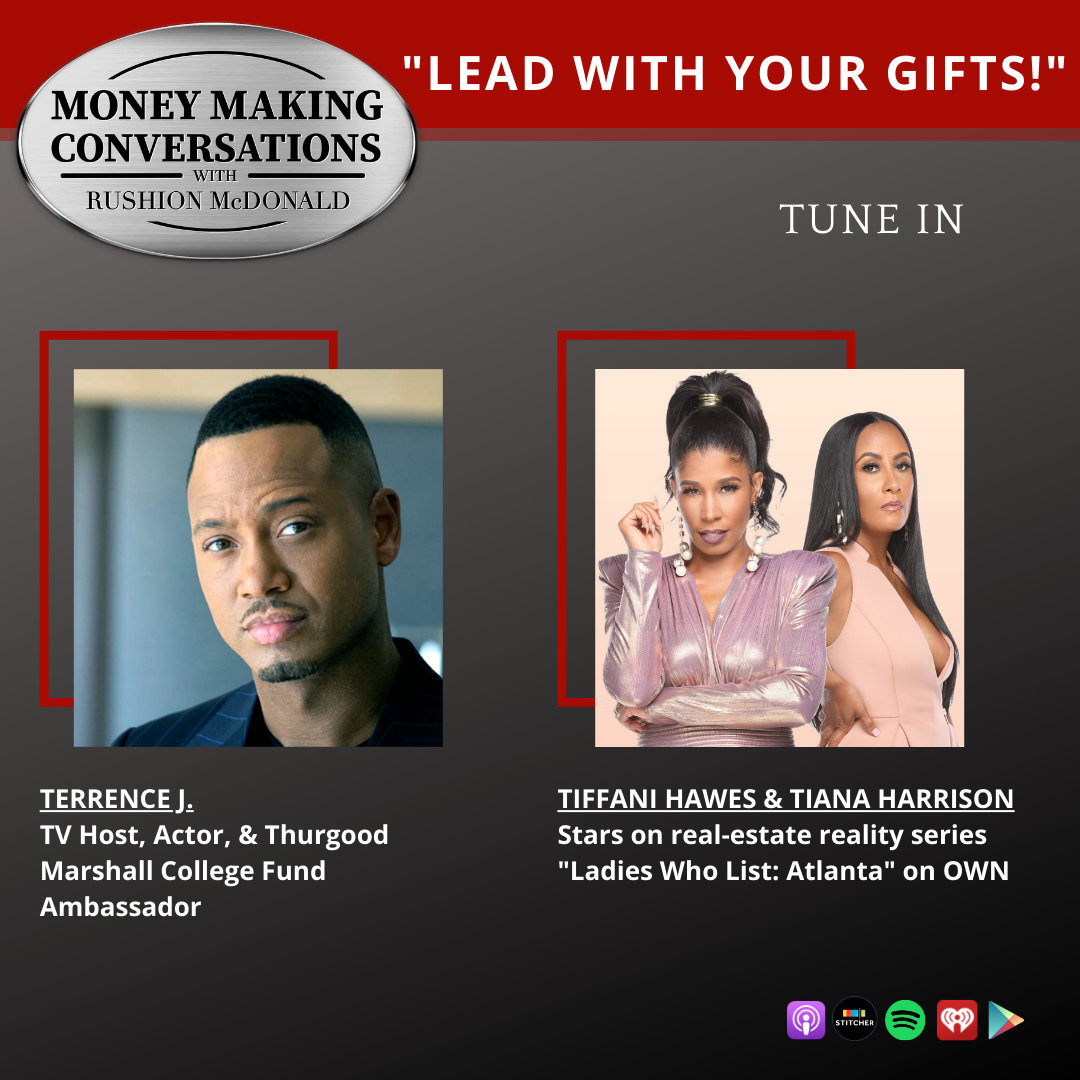 On this episode of Money Making Conversations Master Class two of the stars of Owns series "Ladies Who List: Atlanta, real estate broker & lawyer Tiffani Hawes, and luxury real estate agent Tiana Harrison. Tiffani is a graduate of Atlanta's John Marshall Laws school and Tiana is a graduate of the HBCU Tennessee State University and UGA.
They discuss the difficulties being Black women in a white male dominated industries. We get into the friendships on the show and address the allegations of colorism.
Ladies Who List: Atlanta, Follows a team of powerful Black women as they dominate the Atlanta Real Estate Market.
Then we have actor, model and entertainment reporter from BET's 106 & Park and E! News,Terrence J. He details leaving a safe 9-5, going against the norm to find and pursue his passion for entertainment. He discusses going from academic suspension to graduating North Carolina A&T State University in 2004 with a degree in mass communication and how it prepared him for a career of stardom.
As brand ambassador of the Thurgood Marshall College Fund he discusses how the scholarship kept him in school and how important it is for college students to apply. The Chief Marketing Officer of the Thurgood Marshall College Fund joins him to discuss how the scholarship can help kids pay for college.
https://www.moneymakingconversations.com
https://www.youtube.com/MoneyMakingConversations
https://www.facebook.com/MoneyMakingConversations/
https://twitter.com/moneymakingconv
https://www.instagram.com/moneymakingconversations/