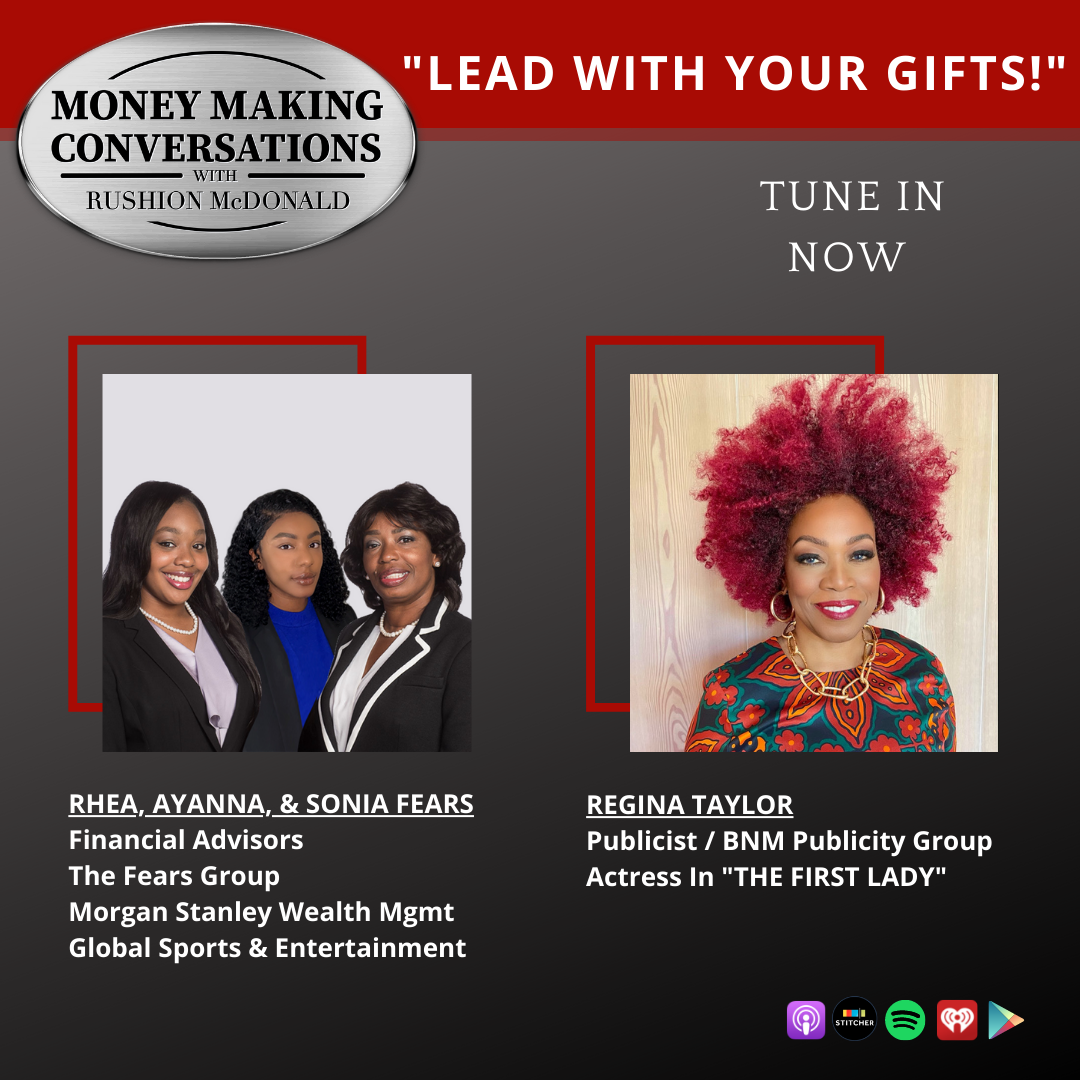 This week on Money Making Conversations I am joined by the amazing Regina Taylor to discuss her role in the anthology series the "The First Lady" as the mother of Michelle Obama. We revisit all of Regina's great roles and how she has excelled in playing real individuals. Sonia Balfours-Fears returns with her daughters Ayanna and Rhea. Together they sounded The Fears Group at Morgan Stanley financial planning family practice.
Topics Covered
Owning your Acting Voice
Embodying Real Life Characters
Pressure and Responsibility as an Actor
Being a Black Woman in the Financial Industry
Journey from Meryl Lynch to Morgan Stanley
Creating
Building trust as Financial Advisor
More on "The First Lady"
In addition to Taylor, the new anthology drama stars Oscar®, Emmy® and Tony winner Viola Davis (Ma Rainey's Black Bottom), as former first lady Michelle Obama, Oscar and Emmy nominee Michelle Pfeiffer (French Exit) as Betty Ford and Emmy and Screen Actors Guild winner Gillian Anderson (The Crown) as Eleanor Roosevelt.
"Michelle Obama has always credited her mother as being an inspirational role model," Taylor said. "Her mother and father were absolute pillars of strength, encouraging her to pursue her dreams, let no one deter her and to not get in her own way. It was crucial for Michelle Obama, as the first Black woman in the White House, to bring along her essential source of strength – her mother, Marian Robinson."
More on The Fears Group
The Fears Group is a family practice that strives to help our clients establish a strong financial foundation and build wealth for future generations. With over 57 years of experience in the financial services industry, we take pride in educating our clients and helping them navigate the nuances behind financial decisions.