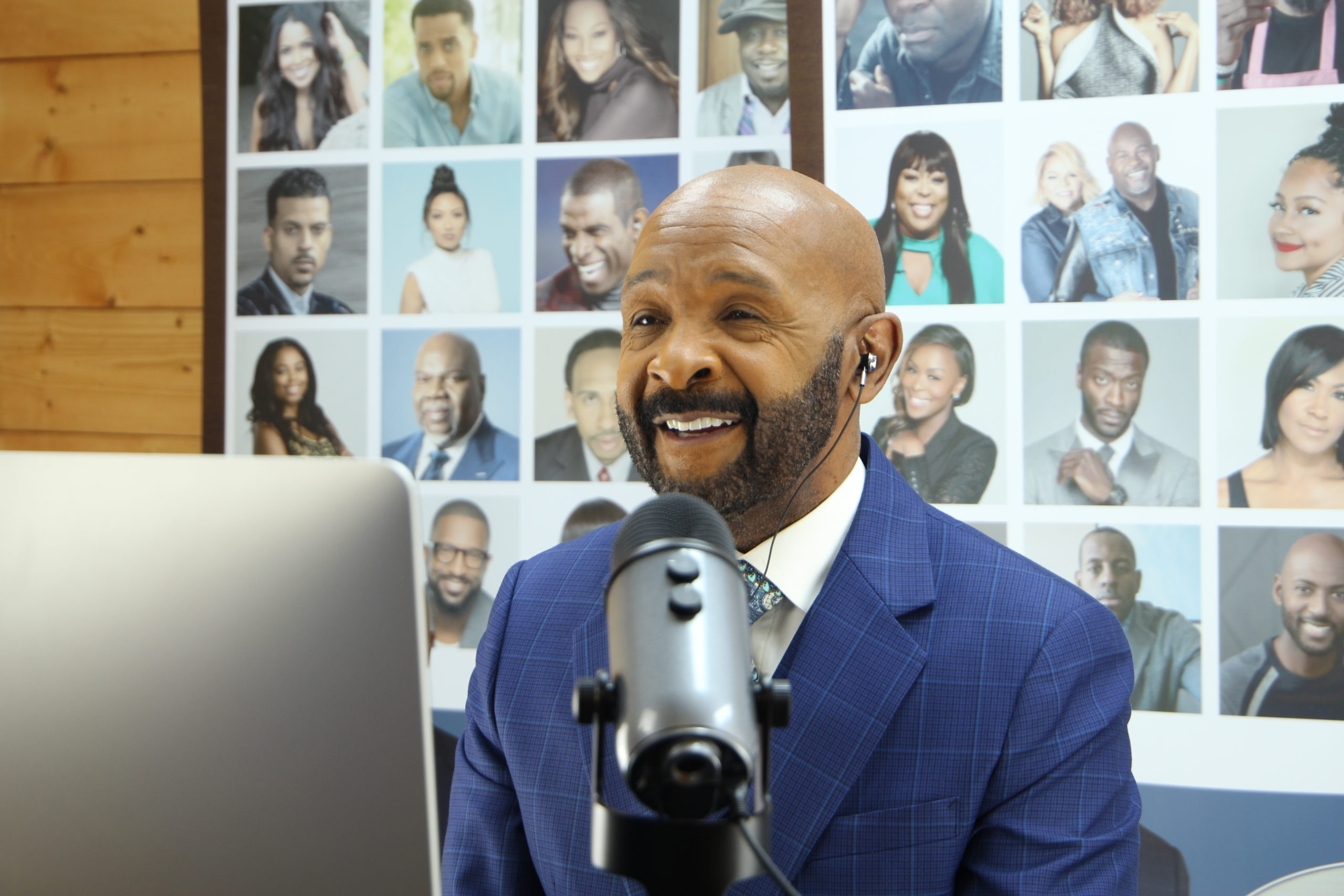 Atlanta, GA (April 27, 2021) – Jazz 91.9 WCLK, Atlanta's Jazz Station, is the flagship station for the new program, Money Making Conversations hosted by Rushion McDonald.  Money Making Conversations debuts on Tuesday, May 4, 6:00 p.m. until 7:00 p.m., Eastern Daylight Time.  The program will air on Tuesdays, weekly.
Money Making Conversations hosted by Rushion McDonald is about entrepreneurship and entertainment.  The program features interviews with industry leaders who share encouraging stories.  The interviews give the consumer and business owners access to celebrities, CEOs, entrepreneurs, and leading decision makers.  The conversations provide relatable information to the listener about career and financial planning, entrepreneurship, motivation, leadership, overcoming the odds, and how to live a balanced life.
"We envision that the radio program will be a welcomed source for listeners to gain valuable information about how to start a business and, maintain and excel in whatever industry you are in," says Wendy Williams, general manager, Jazz 91.9 WCLK.  "The new public affairs show represents WCLK's commitment to deliver enlighten and uplifting programming," adds Williams.
Rushion says, "I am bringing conversations that I have with successful people to WCLK so that you can hear their secrets to their success.  I want everyday people to stop tripping over small challenges and learn to rise above the more significant obstacles that life will present.  Listen to Money Making Conversations and learn success from successful people!"
Money Making Conversations will encourage listeners to lead with their gifts and never use age as an excuse when planning goals.  Money Making Conversations with Rushion McDonald airs every Tuesday from 6:00 p.m. until 7:00 p.m., Eastern Daylight Time on Jazz 91.9 WCLK.  The program can be heard online at:  www.WCLK.com.
###
About Jazz 91.9 WCLK
Jazz 91.9 WCLK, a 501(c)3 nonprofit radio station licensed to Clark Atlanta University, is committed to preserving the legacy of Jazz through dynamic Jazz musical selections, cultural programming and community-focused initiatives. Founded in 1974, Jazz 91.9 WCLK broadcasts a mix of Classic and Contemporary Jazz and Gospel music. WCLK is a nonprofit, member supported, National Public Radio (NPR) affiliate station that serves the interest of the citizens in Greater Atlanta. For more station information, programming details, and to listen on the Web, please visit: www.WCLK.com.
 About Rushion McDonald
Rushion McDonald is a two-time Emmy Award-winning and three-time NAACP Image Award-winning television and film producer. He is a sitcom writer, social media influencer, brand architect, entrepreneur and award-winning baker.  3815 Media, Inc., founded by Rushion McDonald is a branding, marketing and production company. He is well known in the media industry for his successes in producing top television sitcoms and syndicated shows like "Family Feud," "Evidence of Innocence," "The Jamie Foxx Show," "Sister, Sister," "Steve Harvey Talk Show," blockbuster hit films like "Think Like A Man," "Think Like A Man Too," and the ESPN+ hit show "Stephen A's World" hosted by Stephen A. Smith.  Rushion, marketing, branding and management skills-built Steve Harvey's multi-media entertainment career. He understands the importance of relationships when building brands, which led him to successfully launch multiple national marketing campaigns for major companies, including State Farm, Ford, Home Depot, Essence Festival, Disney Dreamers, JC Penney, iHeartRadio, Radio One, NBC, and BET. For more information, visit:  https://www.moneymakingconversations.com.
Media Contact:
Shed Jackson
Communications and Marketing
Jazz 91.9 WCLK
(404) 880 – 8277
(404) 338 – 0861
Samantha Taylor
Executive Producer
Money Making Conversations
(404) 449 – 8960