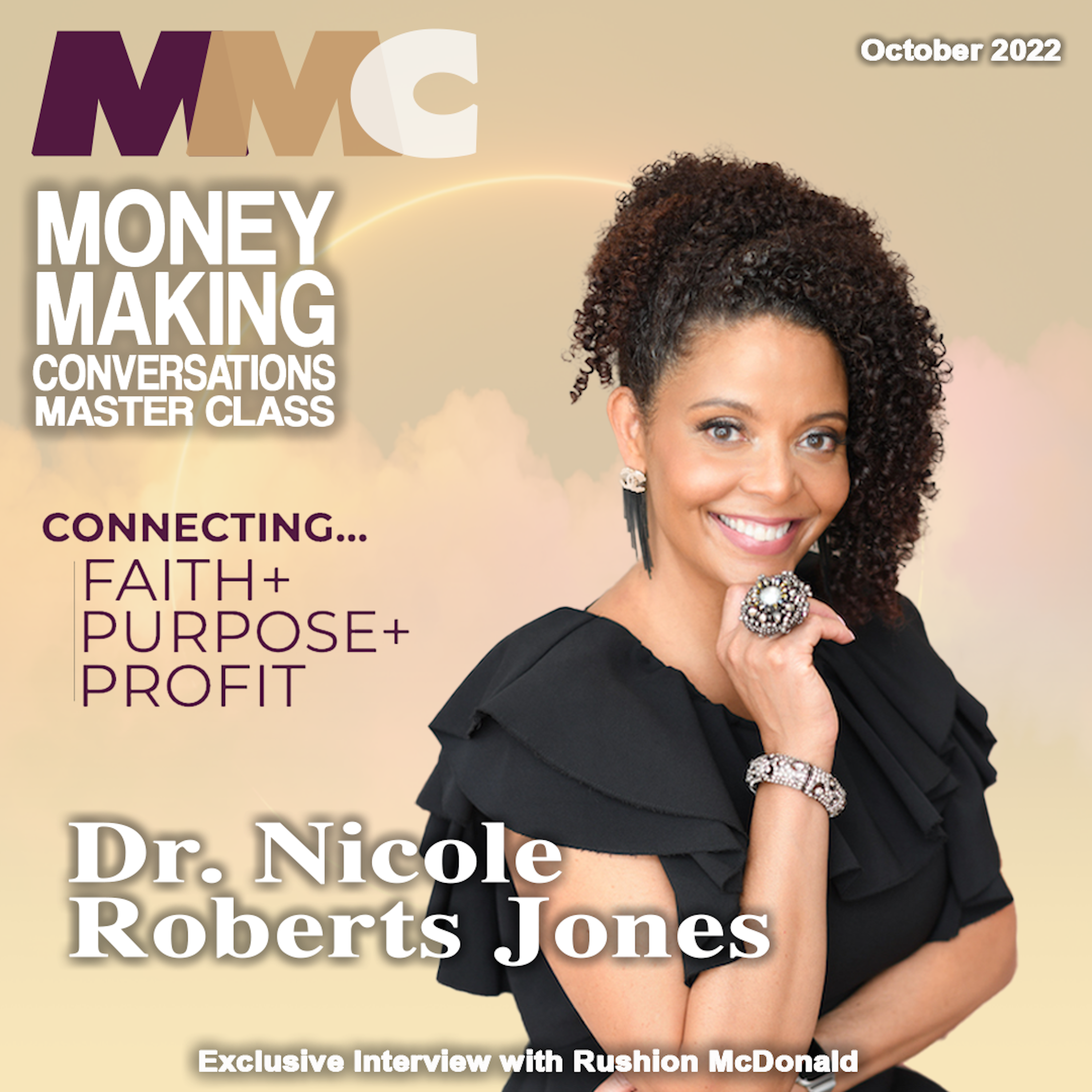 Dr. Nicole Roberts Jones provides tools for success for entrepreneurs, small and large business owners. She shares advice on how to create multiple streams of income from what you already. Tune in for information you can apply to your life today!
Topics Covered
Stop Giving Away Your Intellectual Property for Free.
Build Your Business with a Blueprint
Move beyond Marketing and; Build Your Know, Like; and Trust Factor
You Should Have Multiple Streams of Income and One Should Include Making Money While You Sleep
Be Willing to Step Outside Your Comfort Zone
More On Dr. Nicole Roberts Jones
Dr. Nicole Roberts Jones is uniquely gifted at one thing – drawing out what's best in YOU and helping you take your Brilliance to The Bank. A veteran of the entertainment industry, Nicole worked in Talent Management and Casting before shifting her talents to help others Bankroll Their Brilliance. Nicole now works with entrepreneurs to create multiple streams of income from what they already know in order to build an empire from their expertise. Additionally, she provides training and development to corporations to raise employee engagement and retention. Nicole is a nationally recognized transformational speaker, bankroll your brilliance expert and best-selling author.