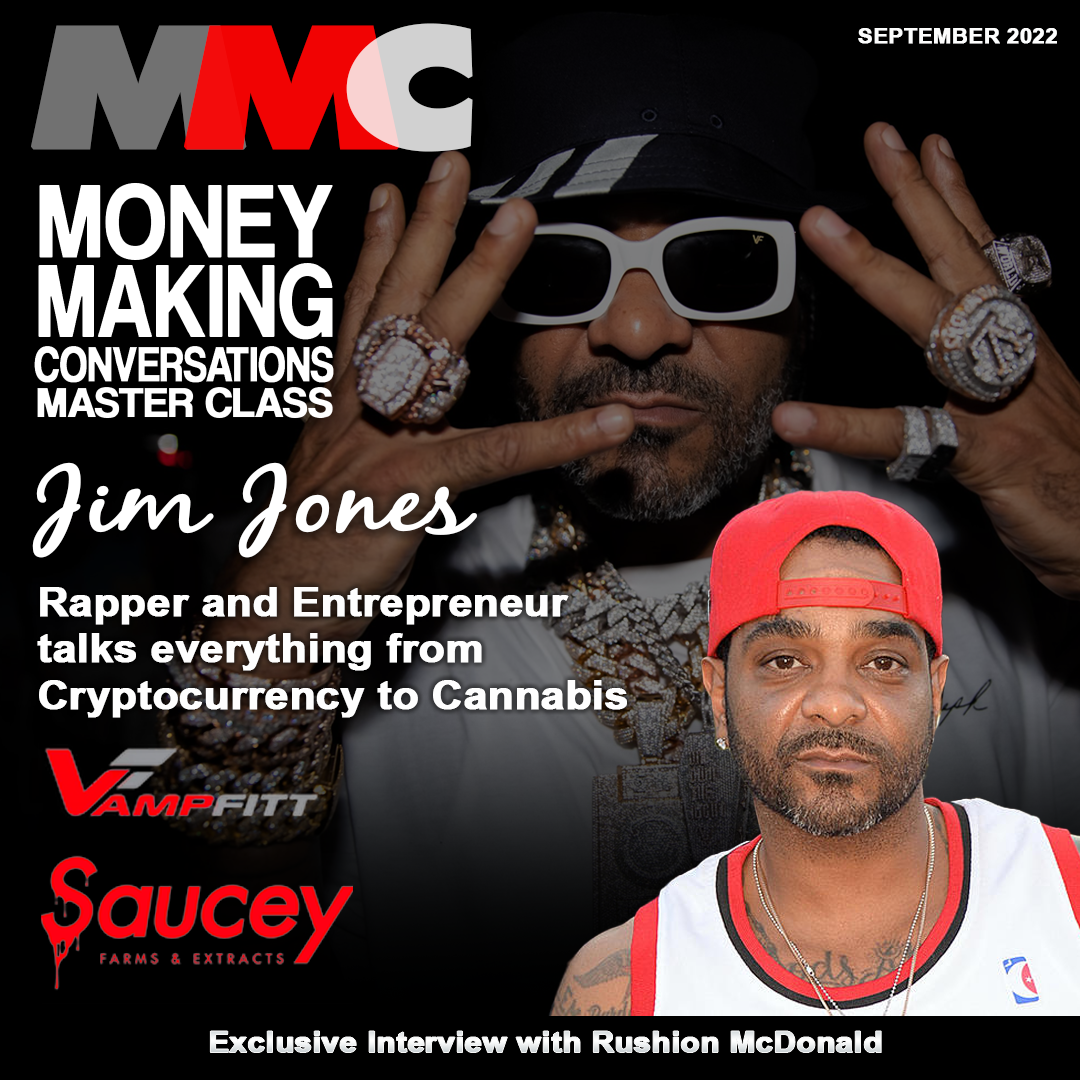 The iconic Jim Jones drops in on Money Making Conversations Master Class and discusses everything from his crypto currency to not being thanked for sparking Love & Hip-Hop. Tune in as we cover all his entrepreneurial endeavors from Cannabis Brand to fitness training.
Topics Covered
Quarantine Studios VIA Tidal
Launched his own Cryptocurrency called the Capo Coin
CEO of Vamp FIT: A unique training program aimed towards people of the Urban lifestyle and athletes.
Saucey Farms and Extracts: Roc Nation rapper Jim Jones and celebrity jeweler Alex Todd released their own cannabis brand called Saucey Farms which is currently in a distribution partnership with Jay-Z's The Parent Company.
More on Jim Jones
Jim Jones is A Hip Hop Icon, Television Star, Entrepreneur, and Entertainment Mogul under Roc Nation Management. He is one of the founding members of 90s Rap Group, The Diplomats. Jones is known for successful hits such as "We Fly High" and "Pop Champagne." Jim was the co-creator of VH1's Love & Hip Hop." He starred in television roles on "Chrissy & Mr. Jones," "Vow or Never" and "Marriage Bootcamp Family Edition" via WEtv. Jim recently starred in Irv "Gotti" Lorenzo's anthology series, TALES on BET and currently The Drip Report featuring Weavahman Jim via Revolt (now renewed for a sixth season). Jim is a partner of Saucey Extracts. During the recent pandemic Jones created Quarantine Studios where artists can record virtually in real time. He also started Vamp Fit and CapoCoin. He also was a partner in the The Richmond Roughriders AFL football team, VL-mobile communication service, Vampire Life Clothing as well as the VampBerry beverage brand. Gangsta Grillz – We Set the Trends, The Fraud Department, El Capo Delux, El Capo, Wasted Talent, recent albums were through EMPIRE. All received significant praise from critics – the Howard Stern Show called the recent album a "masterpiece," and the Joe Budden Podcast, as well as Complex, said Jones has one of the top albums of 2018, 2019, 2021. Diddy said Jim Jones has elevated himself as an emcee. Jim has a significant social media following, with over 5 million followers on Twitter and Instagram combined and is dedicated to various humanitarian efforts and has displayed his affinity for giving back to the inner city youth community through VAMP Cares.