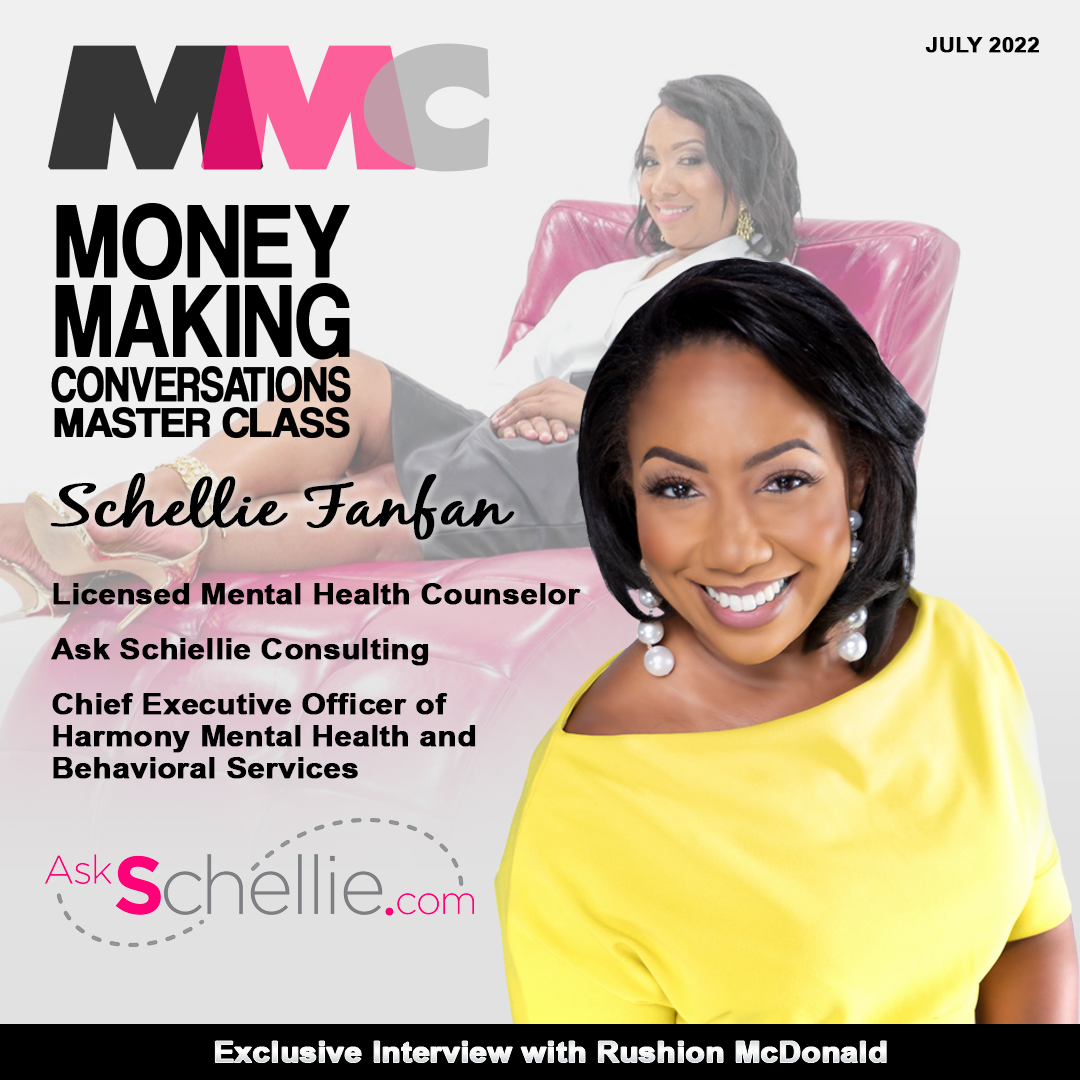 Mental health is something that's often swept under the rug. But it's important to talk about it and understand how it can affect our lives. In this episode, Schellie Fanfan, and I discuss the effects of childhood trauma on mental health, stress management, and offer some tips for overcoming negativity.
Topics Covered
Overcoming life obstacles
Counteracting emotional disturbances
Conflict resolution
Stress management
Symptom management (anxiety, depression, fear, self esteem, trauma)
More on Shellie Fan Fan
Schellie Fanfan is a Haitian American female, born in Manhattan and raised in Queens Village, New York. She is the daughter of two strong parents who raised her with the values of honesty, ambition, kindness, family first and spiritual centeredness. Her father is a retired attorney and registered record administrator while her mother is a fashion designer and seamstress. She is the youngest of two daughters and a member of an extremely large extended family. Ms. Fanfan is the proud mother of Etana (18 years of age) and Philippe (16 years of age). She has earned a Bachelor's Degree in Psychology from the University of Central Florida in addition to two Master's degrees from Florida State University in Mental Health Counseling and Human Services and Systems. Ms. Fanfan is a Florida State Licensed Mental Health Counselor since March of 2005. She is currently the Chief Executive Officer of Harmony Mental Health and Behavioral Services which in an outpatient interdisciplinary agency for children, adolescents and adults. Schellie is also the founder and sole owner of Ask Schellie Consulting, LLC where she consults with individuals, businesses, ministries and organizations to maximize performance and productivity. She is an ordained Minister who uses spiritual and psychological evidenced based interventions to transform lives, businesses and organizations.