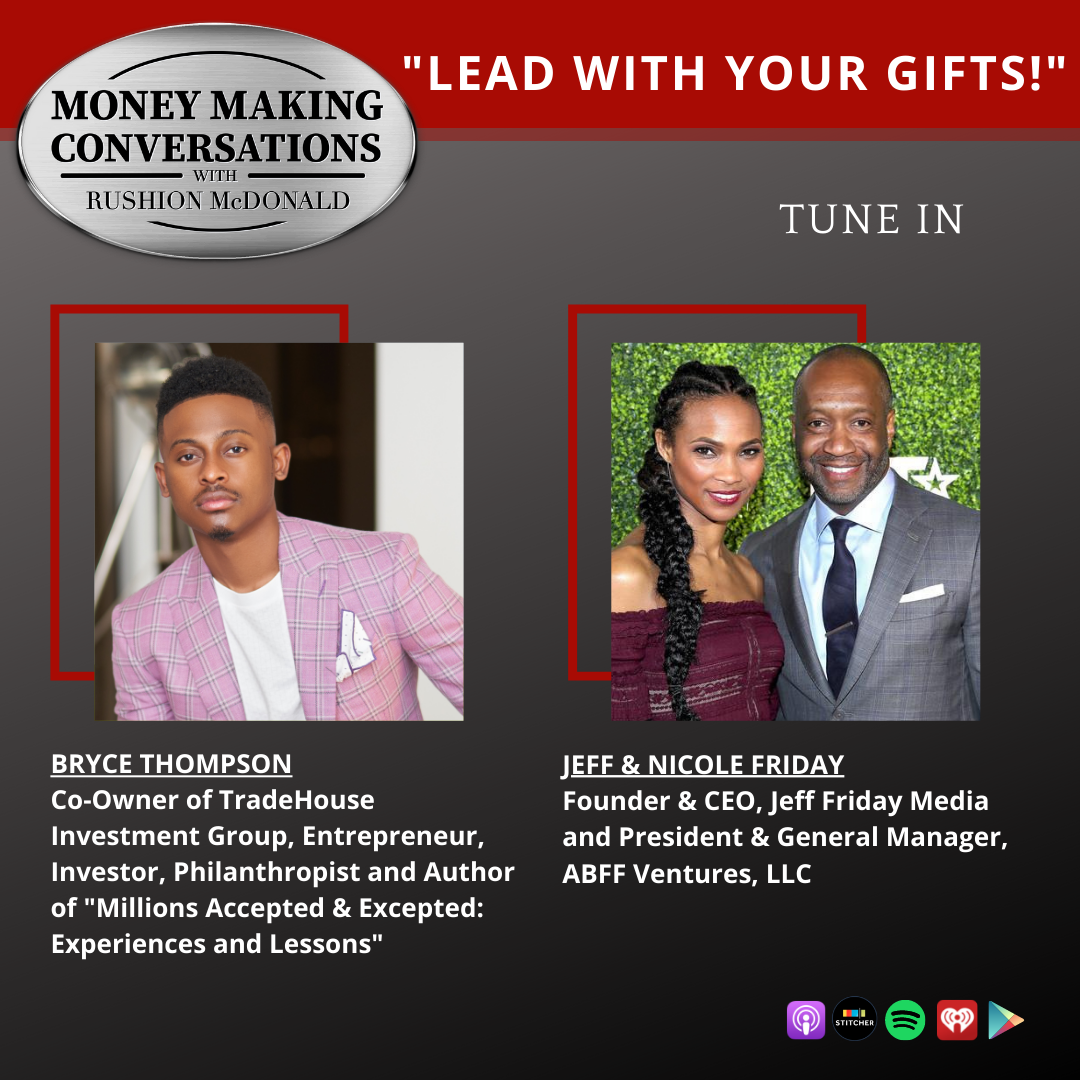 Rushion McDonald talks with the Founder and CEO of the American Black Film Festival, along with the General Manager of the American Black Film Festival, Howard Alumnus, Jeff & Nicole Friday. We discuss the necessity of a platform highlighting black creativity and black contribution to the film industry. We also have 25-year-old millionaire and Co-Owner of TradeHouse Investment Group Bryce Thompson discussing his new book. "Millions: Accepted & Excepted."
The Money Making Conversations talk show is about entrepreneurship and entertainment. The interviews give the consumer and business owners access to Celebrities, CEOs, Entrepreneurs, and Industry Decision Makers. They provide relatable information to the listener about career and financial planning, entrepreneurship, motivation, leadership, overcoming the odds, and how to live a balanced life. Listen to Money Making Conversations on Apple Podcasts, iHeartRadio, Stitcher, Spreaker, Spotify, Castbox, and more.
Rushion McDonald is a two-time Emmy Award-winning and three-time NAACP Image Award-winning television and film, producer. He is a sitcom writer, social media influencer, brand architect, entrepreneur, and award-winning baker.​
https://www.moneymakingconversations.com
https://www.youtube.com/MoneyMakingConversations
https://www.facebook.com/MoneyMakingConversations/
https://twitter.com/MoneyMakingConv